From Page to Screen

From Today's On-Screen Worlds
Give this year's most thrilling stories adapted for the screen, including Unbroken, an unforgettable survival story in theaters 12/25.
In Theaters Now -- Mockingjay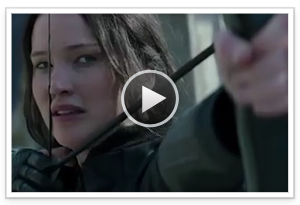 Katniss Everdeen, girl on fire, has survived, although her home has been destroyed. There are rebels. There are new leaders. A revolution is unfolding...The film adaptation of the
final book
in the international bestselling Hunger Games series is now in theaters.
In Theaters Now and Coming Soon to Theaters
Airing Now and Coming Soon to TV
All-Time Favorite Books That Inspired Great Movies
See All