Page & Screen

If I Stay
Read the gripping coming-of-age story by Gayle Forman that inspired the upcoming movie. The sequel, Where She Went, is also available.
Coming Soon to Theaters -- If I Stay
See More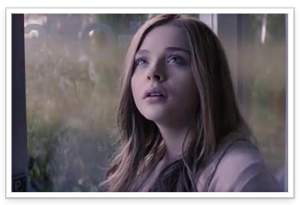 Mia, 17, thought the hardest decision she would have to make would be whether to pursue her musical dreams at Juilliard or follow a different path to be with the love of her life, Adam. But life changes in an instant after a car accident puts her in a coma. Chloë Grace Moretz stars at Mia in this powerful film adaptation of Gayle Forman's
bestselling novel
.
In Theaters Now and Coming Soon to Theaters
Airing Now and Coming Soon to TV
All-Time Favorite Books That Inspired Great Movies
See All