Religion
Choose from over 250 top Christian Fiction books from bestselling authors such as Dee Henderson, Beverly Lewis, Dani Pettry and more -- now through August 18th, buy one and get a second at 50% off!
Shop the sale
.
Barnes & Noble's Biggest Religion Books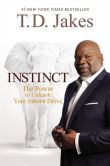 Hardcover
Check out these new titles from popular authors.