Rizzoli & Isles on TNT
Watch a Season 5 Preview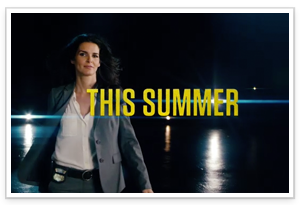 All New Tuesdays 9/8c
In season five, Jane and Maura will investigate more complex and dangerous cases, including the murder of a jogging mother that leads to the search for her missing baby, the pursuit of a killer who uses online ads to lure victims, and the investigation of a man killed in his doomsday shelter. The team will also deal with the loss of a dear friend and colleague as they say goodbye to Detective Barry Frost.
Grab Rizzoli & Isles Season 4 on DVD!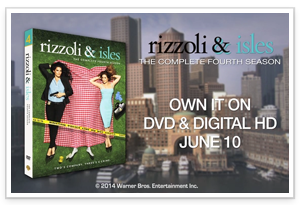 Watch a scene from Season 4 now.
In Rizzoli & Isles' fourth explosive season, Jane and Maura investigate a number of complex and troublesome cases, including a deadly shooting at a community parade, the brutal killing of an overzealous journalism student and the pending murder trial of Maura's biological father.