.
Spotlight
A Featured Author at an Irresistible Price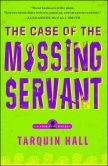 The Case of the Missing Servant (Vish Puri Series #1)
NOOK Book (eBook)
Vish Puri runs the Most Private Investigator Agency in Delhi. Normally he spends his days traipsing around the dusty city, performing background checks on prospective spouses for families looking to arrange a marriage. But, when an attorney is accused of murdering his maid, it is up to Vish to discover the truth and clear the man's name.
Newly Released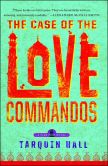 The Case of the Love Commandos (Vish Puri Series #4)
Vish Puri is back, and this time it's a case of star crossed lovers. Ram and Tulsi are madly in love, there's just one problem, they are from different castes and Tulsi's father would rather lock her up than let her be with Untouchable Ram. But, when Ram goes missing, it is up to Vish to reunite the pair.