.
Spotlight
A Featured Author at an Irresistible Price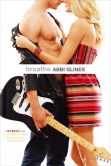 NOOK Book (eBook)
Sadie White's summer job is at the beach, but she won't be working as a lifeguard. Since her mom is pregnant and refuses to work, Sadie will be taking over as a domestic servant at an estate on a nearby island. But, when she learns she'll be working for the hottest rock stars in the world, things take an interesting turn.
Just Released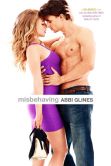 Jason is sick of living in his rock star brother's shadow. So when he ships off to Sea Breeze, Alabama, he's looking for a much deserved escape and a chance to blow off some envious steam. Falling for the local bad girl was definitely not the plan. But as the new duo enjoys some naughty fun in the Alabama sun, Jason learns that even though Jax is the musician in the family, he's not the only brother who can rock someone's world.