.
Spotlight
A Featured Author at an Irresistible Price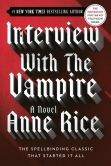 Interview with the Vampire (Vampire Chronicles Series #1)
NOOK Book (eBook)
Discover the book that singlehandedly re-invented the vampire genre: The Interview with the Vampire. In this mesmerizing first book of the Vampire Chronicles, Anne Rice introduces us to a fascinating universe, populated by intriguingly real characters. From the melancholy Louis de Pointe du Lac, to the cherubic yet terrifying Claudia, and the Brat Prince himself: the Vampire Lestat. Rice takes us from 18th Century New Orleans, to Belle Époque Paris, and modern-day San Francisco in this immersive exploration of one of folklore's most terrifying creations, the Vampire.
Coming Soon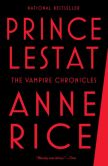 Prince Lestat (Vampire Chronicles Series #11)
Rice once again summons up the irresistible spirit-world of the oldest and most powerful forces of the night in this long awaited return. The vampire world in crisis...vampires have been proliferating out of control; old vampires, roused from their slumber are doing the bidding of a Voice commanding that they indiscriminately burn vampire-mavericks in cities across the globe. Only one vampire can stop the impending apocalypse, the great hero of the Undead, the Prince Lestat.