.
Spotlight
A Featured Author at an Irresistible Price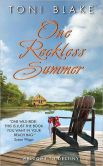 One Reckless Summer (Destiny, Ohio Series #1)
NOOK Book (eBook)
The perfect daughter. The perfect prom queen. The perfect wife. Jenny Tolliver's been the good girl all her life, and it's gotten her nowhere. Now that her marriage has been busted up by her cheating ex, she's decided it's time to regroup and rediscover herself. This summer she's headed back to her hometown of Destiny, Ohio, to the very lakeshore cottage where she grew up, to figure out what life holds in store for her next.
Just Released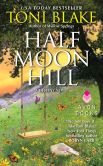 A rugged loner and ex-biker-gang member, Duke Dawson is looking for some peace and quiet while recovering from an accident. But when Anna Romo comes wandering through his woods and into his cabin, she completely rocks his world. The last thing he expected – or wanted – was to find himself hungering after a woman whose eyes held hurts even deeper than his own…