.
Spotlight
A Featured Author at an Irresistible Price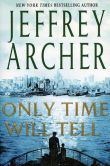 Only Time Will Tell (Clifton Chronicles Series #1)
NOOK Book (eBook)
The epic tale of Harry Clifton's life begins in 1920, with the words "I was told that my father was killed in the war." A dock worker in Bristol, Harry never knew his father, but he learns about life on the docks from his uncle, who expects Harry to join him at the shipyard once he's left school. But then an unexpected gift wins him a scholarship to an exclusive boys' school, and his life will never be the same again.
Coming Soon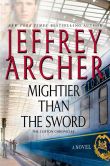 Sir Jeffrey Archer packs the fifth Clifton Chronicles with excitement: an IRA shipboard bombing, East German diplomatic chicanery, a covert mission in Russia, a broken engagement, and two trials. And as always, he conducts his multiple plots and vivid characters with consummate skills.