.
Spotlight
A Featured Author at an Irresistible Price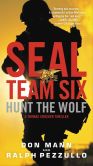 NOOK Book (eBook)
In the midst of a grueling training exercise, Thomas Crocker, USN, unearths a pocket of terrorism that leads straight from the slopes of K2 to the cities of Europe and the Middle East. Crocker and his team, who are trained for the most intense kinds of combat in the most extreme environments, must blaze through a perilous web of terrorist cells to track down a ruthless sheikh who is running an international kidnapping ring before his captives pay the ultimate price.
Just Released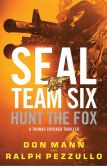 Syria's government is unraveling, with the alliances among rebel groups increasingly complex and ISIS dangerously in the mix. Farid al-Kazaz, aka the Fox, leads the most threatening of the ISIS factions. The Fox believes Syrian President Bashar al-Assad ordered the murder of the Fox's brother and is planning a sarin gas attack that would wreak havoc across not just Syria, but the entire Middle East. It's up to Crocker and the rest of SEAL Team Six to stop a ruthless killer and keep an explosive plan from detonating.