Barnes & Noble Summer Reading

Kids Earn a Free Book!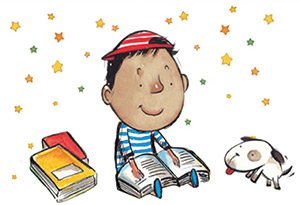 Here Is How:
Step 1.

Step 2.

Step 3.
Read any 8 books and record them in the
Reading Journal
(PDF)
.
Bring the completed Reading Journal to your local B&N store.
Find a Store
.
Choose a FREE BOOK from our selection on the Reading Journal list at the store... Enjoy reading!
Top Picks for Grades 1 & 2
Top Picks for Grades 3 & 4
Top Picks for Grades 5 & 6
Keep kids learning this summer with our selection of workbooks for Grades K - 6.