The Infinite Sea
The riveting follow-up to The 5th Wave, author Rick Yancey's bestselling alien invasion survival story, is on sale now.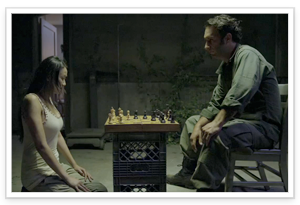 They are here. Among us. Within us.
Against us.
How do you rid the earth of humanity? Rid humans of theirs. In the thrilling follow-up to
The 5th Wave
, author Rick Yancey continues his dystopian portrait of a shattered world where nothing is as it seems. For Cassie Sullivan and the rest of Earth's human survivors, the situation was already desperate when the 5th Wave hit. It's about to get worse.
Buy Now
Before you catch the season's most anticipated films, read the books that inspired the movies. From the action-packed The Maze Runner to Gayle Forman's unforgettable If I Stay, there's plenty to explore.
For Teens: B&N Exclusive Editions
For Teens: Survival Stories
For Teens: Realistic Fiction