Must-Read Books for Teens
20 Books to Get Obsessed With This Summer
See All
20 Girls Who Always Have Our Back
See All
15 Places We'd Never Want to Visit
Before you watch today's biggest films, read the books that inspired the movies. From John Green's Paper Towns to Rick Yancey's The 5th Wave, there's plenty to explore.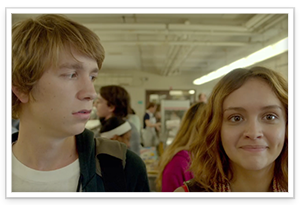 Watch the Trailer
On the first day of his senior year, Greg Gaines thinks he's figured out high school. Keep an insanely low profile. Make mediocre films with the one person who is even sort of his friend, Earl. This plan works for exactly eight hours. Then Greg's mom forces him to become friends with a girl who has cancer. Thomas Mann and Olivia Cooke star in the film adaptation of
Me and Earl and the Dying Girl
, coming to theaters on June 12th.
For Teens: B&N Exclusive Editions