May 9, 2014: Today's special BONUS Free Fridays NOOK Book selection is a trio of intriguing sci-fi/fantasy novellas all — Hugo Award finalists — happy Friday, and happy reading!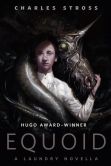 EQUOID: A LAUNDRY NOVELLA
The "Laundry" is Britain's super-secret agency devoted to protecting the realm from the supernatural horrors that menace it. Now Bob Howard, Laundry agent, must travel to the quiet English countryside to deal with an outbreak of one of the worst horrors imaginable. For, as it turns out, unicorns are real. They're also ravenous killers from beyond spacetime.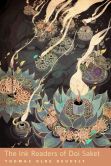 THE INK READERS OF DOI SAKET
People send their dreams and wishes floating down the Mae Ping River with the hope that those dreams will be captured, read and come true. It is a surprise what some wish for, and why. One can never know what's inside someone's heart — what they really truly want, and those dreams sometimes reveal our true selves….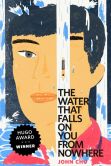 THE WATER THAT FALLS ON YOU FROM NOWHERE
In the near future water falls from the sky whenever someone lies — either a mist or a torrential flood, depending on the intensity of the lie. This makes life difficult for Matt, as he maneuvers the marriage question with his lover and how best to "come out" to his traditional Chinese parents.