FREE FRIDAYS BOOK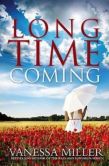 March 21, 2014: Today's Free Fridays book selection is LONG TIME COMING by bestselling author, playwright, and motivational speaker Vanessa Miller. It's a novel about faith, love, and redemption.
Deidre Clark-Morris is a faithful Christian who has everything she could dream of — except the children her heart longs for. Kenisha Smalls has lived in poverty all her life. She has three children by three different men and has just been diagnosed with inoperable cancer. While the meeting between these two women appears accidental, it becomes their catalyst of hope. Neither woman expects the blessing that God has in store for her.
FREE FRIDAYS APP

March 21, 2014: Today's Free Fridays app selection is MISSILE DEFENDER — a classic intergalactic battle game.
With the style of a classic '80s arcade game, this fun app features  HD artwork, multi-touch controls, upgradable missiles, and endless levels of gameplay — without the oppressive fear of a real-world nuclear brinkmanship. If you enjoyed those old quarter-guzzlers back in the day, Missile Defender is sure to bring back great memories.
FREE FRIDAYS AUTHOR RECOMMENDATION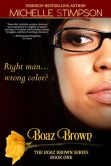 "I really love Michelle Stimpson's work," says Vanessa Miller, the author of our Free Fridays selection, LONG TIME COMING. "My favorite book by her is BOAZ BROWN. She has a down-to-earth way of writing and communicating love to her readers that warms my heart with each book that I read."