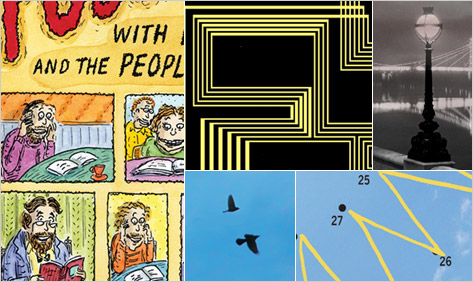 Anne Tyler
"I was standing in the schoolyard waiting for a child when another mother came up to me. 'Have you found work yet?' she asked. 'Or are you still just writing?' " That true-life vignette, from an essay Anne Tyler wrote nearly three decades ago (available in the wonderful The Writer on Her Work), has stayed fresh in my mind since I first read it circa 1980. Still "just writing" indeed, the Pulitzer Prize-winning author of Dinner at the Homesick Restaurant, Breathing Lessons, and The Accidental Tourist returns with another sympathetic portrait of a flawed person — this time it's a retired schoolteacher — still just living. January 5.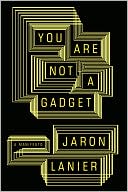 You Are Not a Gadget: A Manifesto
Jaron Lanier
A pioneer of virtual reality technology long esteemed as a Silicon Valley visionary, Jaron Lanier has added up the features of the Web 2.0 world and isn't sure he likes what he sees. His cautionary manifesto on the cultural limitations inherent in the programming design of today's online world is a fascinating argument for a new humanistic technology. January 12.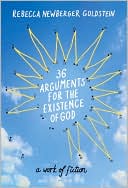 36 Arguments for the Existence of God
Rebecca Goldstein
The heated contemporary debate between faith and reason is at the heart of this novel, in which religion, science, game theory, and romance come together to test the limits of reason's ability to explain our experience. Equally adept at fiction (The Mind-Body Problem) and philosophy (Betraying Spinoza), Goldstein has a gift for animating the most important ideas. January 12.
Where the God of Love Hangs Out
Amy Bloom
A suite of interconnected of stories on the theme of love (and all the variations of life, death, and heartbreak it foretells) by the author of Away and Come to Me. January 12.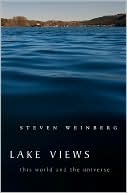 Lake Views: This World and the Universe
Steven Weinberg
Co-winner of the Nobel Prize in Physics in 1979 and one of the world's preeminent theoretical physicists, Weinberg proves that scientific erudition is no enemy of eloquence in this collection of essays on subjects cosmological, military, political, and religious. January 15.
Joshua Ferris
How will the gifted Ferris follow up on the success of his memorable first novel, Then We Came to the End? Find out in this new tale of marriage, family, loss, and love, which seems to pick up a thread from Nathaniel Hawthorne's haunting story "Wakefield" and follow it right to the edge of 21st-century life. January 18.
Patti Smith
The rock legend recalls her relationship with the photographer Robert Mapplethorpe when both were mapping an uncertain future in the New York of the 1970s. Evoking the textures of the scenes and youth they shared, Smith has written a book that is both love story and elegy. January 19.
William Boyd
When I ask fervent readers whose tastes I trust to name their favorite novels, a book by William Boyd always seems to be on their lists — and it's never the same one. Off the top of my head, I recall enthusiasms for An Ice-Cream War, The New Confessions, Brazzaville Beach, and Any Human Heart. Does that make me want to read Ordinary Thunderstorms? You bet. January 26.
Don DeLillo
DeLillo's sibylline fictions reconfigure our sense of reality at the same time as they predict its course. In his new work, he examines the life, work, and regrets of a scholar whose intelligence has been both valued and compromised by its employment in the service of the nation's war machine. February 2.
Robert Harris
The second volume in Harris's trilogy on the life of Cicero picks up where the bestselling Imperium left off, with the fabled orator's political and personal exploits in ancient Rome ably narrated by his secretary and slave, Tiro. February 2.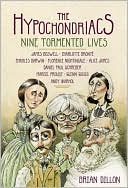 The Hypochondriacs: Nine Tormented Lives
Brian Dillon
Eminent hypochondriacs — Charlotte Brontë, James Boswell, Charles Darwin, Florence Nightingale, Daniel Paul Schreber, Marcel Proust, Alice James, Glenn Gould, and Andy Warhol — examined with care by a thoughtful writer. February 2.
Zacahry Mason
Like a starter for all the loaves of story the West has ever baked, Homer's Odyssey is an adventure tale that never loses its ability to nourish the imagination, as is proved by this remarkable retelling by first-time novelist Mason. February 2.
The Immortal Life of Henrietta Lacks
Rebecca Skloot
Despite the fact that she has been dead for more than six decades, Henrietta Lacks, a poor tobacco farmer who worked the same land as her slave forebears, continues to make an unparalleled contribution to scientific research through her "immortal" cells (known to scientists as HeLa cells) — the first human cells grown in culture. In this extraordinary account — I've peeked, and couldn't put it down — Rebecca Skloot tells the story of this unheralded woman and her unsuspecting but enduring role in the advancement of modern medicine. February 2.
He Crashed Me So I Crashed Him Back
Mark Bechtel
Sports Illustrated writer Mark Bechtel covered NASCAR for the magazine for nearly a decade. His book tells the story of the sport's emergence, beginning with a dramatic telecast of the Daytona 500 in February 1979. With a terrific cast of characters — Bobby and Donnie Allison, Cale Yarborough, Richard Petty, Dale Earnhardt, A. J. Foyt — and lots of fast cars! February 8.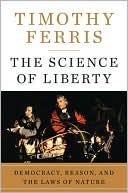 The Science of Liberty: Democracy, Reason, and the Laws of Nature
Timothy Ferris
Tracing the entwined fates of scientific and political revolution, the author of the classic Coming of Age in the Milky Way argues that the rise of democracy has historically been fueled by its integral relationship with science. From the Enlightenment to the American Revolution to today's troubled world of postmodernism and fundamentalism, Ferris surveys the intellectual underpinnings of liberty with a refreshing clarity and vigor. February 9.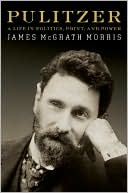 Pulitzer: A Life in Politics, Print, and Power
James McGrath Morris
Can we consider the scope and energy of Joseph Pulitzer's "yellow journalism" — instituted in a blur of reformist zeal and sensationalist commercialism as the 19th turned toward the 20th century — without imagining lessons for the internet revolution in news gathering and dissemination that is transpiring a hundred years on? This is the first major biography of this seminal figure in modern American journalism in more than four decades, and Morris's account of his subject's influential life couldn't be more timely. February 9.
The Possessed: Adventures with Russian Books and the People Who Read Them
Elif Batuman
What intrepid reader has not found him- or herself lost in the vast literary landscape of a Russian novel — and relished every moment of the narrative trek? In this surprising and welcome collection of essays, Elif Batuman explores that landscape with wit, learning, and magnanimity, telling stories and sharing research that shed light on Tolstoy, Dostoevsky, Russian culture, and — no less — the reader's soul. February 16.
John Banville
The Booker Prize-winning Banville (The Sea) takes a break from his break-taking noir novels (written under the pseudonym Benjamin Black) with this playful, inventive, slyly ambitious novel in which a mathematician's final days in the English countryside are attended not just by his family but by supernatural visitors from antiquity: Zeus, Pan, and Hermes. February 23.
Mark Twain: The Adventures of Samuel L. Clemens
Jerome Loving
The 100th anniversary of the death of Mark Twain is arriving on April 21st, and what better way to celebrate the life and work of this essential American writer than with a refreshed biographical portrait? Okay — besides rereading Tom Sawyer and Huckleberry Finn? For all his perennial celebrity, or perhaps because of it, Twain remains a tantalizingly enigmatic figure, and Loving's delving into newly discovered archival materials promises to shed new light. March 29.
Chang-Rae Lee
A novel of historical scope, page-turning intensity, and poignant understanding of human suffering, The Surrendered begins amid the carnage and confusion of the Korean War. In an orphanage near Seoul, the fates of three characters — the 11-year-old refugee June Han, the American G.I. Hector Brennan, and Sylvie Tanner, wife of the orphanage's minister — become inextricably linked, and as Lee moves backward and forward in time to tell their story, in prose as keenly and tenderly rendered from experience as any you are likely to discover in a contemporary novel, the reader (if my own experience is any guide) is held rapt. March 1.