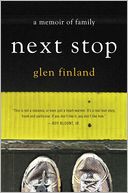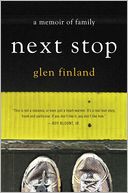 Dear Reader,
In a warm, witty style punctuated by unconditional love and deep honesty, Glen Finland recounts her family's story of raising their autistic son, David — with all of its attendant joys, strains, and concerns — and her own hard-won lessons in learning to let go as all of her children grow up.
To commemorate Autism Awareness Day, Barnes & Noble has teamed up with Autism Speaks, the world's largest autism science and advocacy group, to offer various in-store, online, and NOOK®-related initiatives throughout the month of April. More information about the partnership is here.
What do you hope readers will take away from your book?
I'd like to think I have pulled a few readers into a different world and given them a connection they'll want to keep to a better understanding of autism. For example, one reader told me she looks less judgmentally at the people around her on the Metro these days because of David's story. Another told me he looks around for David every time he heads to the ball park. It would be nice to think that the image of David as a regular guy might linger awhile. Maybe then we could start to change the conversation about autism, to move away from causes and cures and blessings and blame, because the truth is, the real lives of autistic young adults are very nuanced, just like yours and mine. And these kids are growing up with real-world issues like ours — jobs and housing. We need to stop seeing them as targets for pity or therapy and make room for a different kind of employee heading into the workforce. To foster independence for this growing population, we need to commit to a society in which they have access to enough job training to succeed on their own, with the legal rights they deserve.
While writing this book you had to take a long, hard look at each family member's role in David's life. What surprised you most?
The book turned out to be not a story about autism, but an entire family's story. A family who gets through every day by winging it. It is also a love story about a mother and father as seen through the prism of their child's autism. For the first time in our long marriage, I really tried to look at life through my husband Bruce's eyes. What I saw there was not how but why fathers of children with hidden disabilities often struggle with denial. After two sons, the rules of the game as Bruce knew them completely changed when David was born. My husband is the first to admit he's not a very patient man, but he taught himself how to be another kind of father. No small task, because the job has no endpoint. It takes an enormous amount of maturity to parent a special-needs child, yet rather than try to change David, Bruce came up with ways to support a different kind of a boy. Along the way he and I made a mountain of mistakes, but Bruce was absolutely determined to stick it out. "I'm not giving up on him," he told me a thousand times, "and neither are you."
The word "retarded" is unacceptable in describing the intellectually disabled. And many autism advocates say that using the word as a descriptive adjective is demeaning and politically incorrect, preferring, for example, the phrase "a son with autism" to "an autistic son." Where do you stand on this?
I think the word police are overdoing it here. "Autistic" isn't the latest model of the mean-spirited R-word, which was used for decades to diminish people with intellectual disabilities. Instead, it's sort of a diagnostic catch-all, and I'm not willing to turn it into a weapon to be used against autistic people when we're trying to get across to the public all kinds of autism awareness. Using the word "autistic" freely should help break down the single Rainman stereotype that people have been stuck on. If we embrace the word — just bust it wide open and use it as a learning tool — this encourages people to start paying attention to the wide variety of faces under the big umbrella of the autism spectrum. Yes, David is autistic. He's also tall, dark, and handsome. He's a distance runner who drives a car to work every day. The way I see it, if people know he is autistic and they also know three or four other folks who fit in somewhere else along the spectrum, then they can see for themselves that the word covers a wide variety of individuals.
How do you answer the question of whether writing this book might somehow exploit your son?
It's a tough question, and a fair one, and I have decided it says more about the person asking it than about my choice to tell David's story. The short answer is: Outsiders see, Insiders know. As a mother of a young adult on the autism spectrum, I feel a keen responsibility to tell this story to help build community for families like mine who are in it for life. I don't get too prescriptive: this is only one family's story. Still, I know the isolation that can surround those living with autism, and our silence only exacerbates the problems we struggle with privately 24/7, decade after decade. There's this sense of zigging and zagging between failure and success. Yet there's no room for whining in autism. Someone has to be the adult and figure out another individual's whole life. Since my husband and I are not going to live forever, we have to figure out who's going to be there for our son when we're gone. we have to figure out what David's life will be like way down the road. It would be in everyone's best interests to see more stories about autistic adults living meaningful lives.
As they go forward, one of the largest obstacles our loved ones will face is apathy. Educating the general public about autism awareness is important, but empathy is something that can't be shoved down an Outsider's throat. It needs to come from sources other than federally mandated programs. So we Insiders need to tell our real-life stories about the everyday ups and downs of living with autism in all its rich and strange variations — unreachable toddlers, friendless teens, guilt-ridden siblings, exhausted parents, stumped teachers, well-meaning doctors, confused employers, kind strangers. All of these stories will provide a more tender way to understand what it really means to be a different kind of human. And, after all, who can resist a good story?
What atypical insight might you offer a parent who is desperate for some respite when mired in the everyday world of loving a child with autism?
You mean apart from throwing eggs at the back of your house? Seriously, it is a daunting task, no matter how you decide to make it work, and the stress will fray the edges of the strongest marriages. Studies show that marriages of couples with autistic kids up to about age eight hold together pretty well. It's when the kids become older teens and college age that parents start to question their commitment to each other. So you have to figure out how to salt away something for yourself, to make your own life rich and whole. Here's one thing my husband and I did: Many years ago we made a pact. Once a year, I would take a separate vacation, by myself. I wouldn't need to ask permission from anyone. I would simply step outside my box as the mother of an autistic boy and two older sons and go be anonymous me somewhere. "Just go," my husband always said. So one year I went fishing. Another year, it was a weeklong bike tour. And there was the night I spent in a hotel five minutes from our house just so I could read and drink coffee at breakfast uninterrupted. Selfish, you say? Yes. Completely and without reservation. And it's probably the best thing I ever did for my family. Just knowing I could open the window onto my old self and still — still! — want to return to my quirky family life helped keep everything together.
Cheers, Miwa
---

Miwa Messer is the Director of the Barnes & Noble Discover Great New Writers program, which was established in 1990 to highlight works of exceptional literary quality that might otherwise be overlooked in a crowded book marketplace. Titles chosen for the program are handpicked by a select group of our booksellers four times a year. Click here for submission guidelines.