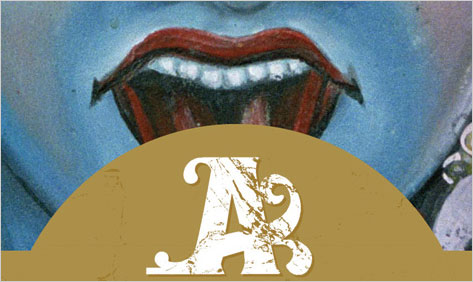 He's probably best known as a chronicler of his journeys around the world, but Paul Theroux's fictional oeuvre dwarfs his travel writing. In A Dead Hand: A Crime in Calcutta, Theroux merges a crime novel and literary portrait into a shaky kind of co-existence of complementary opposites that echoes some of the dualities and mystic motifs that roam throughout the book.
Middle-aged freelance writer Jerry Delfont suffers from writer's block, the "dead hand" of the title. Sponsored by the American consulate in Calcutta, he's there giving lectures, but soon he's investigating a death for one Mrs. Unger, an American businesswoman whose son's dearest friend may be implicated in the crime, as the body was found in his hotel room. Unger, a philanthropist, ostensibly rescues young Indian children from lives of poverty and prostitution, and Jerry becomes emotionally, physically, and spiritually devoted to her. He would do anything for her, which includes finding evidence to discover the truth about the death.
The chilling image of the title doesn't just stand here for writer's block, but recurs as an actual severed hand that belongs to a dead child, and as the hands of Mrs. Unger applying Tantric massages to Delfont. Eventually, while playing sleuth, Delfont can write again. Theroux riffs somewhat heavy-handedly on the theme: "I'd felt I had a dead hand. And the moment an actual dead hand came into my possession, I recaptured my ability to write. I was now awakened, in the live hands of Mrs. Unger."
A level of metafictional play — the novel within a novel — deepens this mostly-successful book: Delfont begins writing a portrait of Unger that he intends to call "A Dead Hand." Not only that — but Paul Theroux shows up in chapter nine as an antagonistic writer. Dualities (besides the one which emerges opposing Delfont and Theroux himself) abound: the stench and sacredness of the Ganges; the coeternality of God & the devil; Kali & Parvati, life & death. Delfont's rhapsodizing about the virtues of Unger are a bit overdone, and it should be noted that the sex scenes garnered the writer a nomination for the infamous the Bad Sex in Fiction Prize. But if it falls short of a perfect balance between atmospheric portrait and involving crime story, A Dead Hand never fails to be entertaining and — characteristic of its author — provocative.