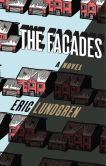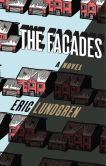 Dear Reader,
The Discover readers and I were gobsmaked by Eric Lundgren's very clever, very witty, and slightly off-kilter debut novel, The Facades, in much the same way we were by Robin Sloan's 2012 Discover selection, Mr. Penumbra's 24-Hour Bookstore.
Sven Norberg's life is not what he expected: his wife is missing, and his son has found religion. Sven's search for clues about her disappearance brings him face to face with an underworld of librarians, music critics and mall workers that's at once outrageous and recognizable as he follows the trail deep into his odd Midwestern town, in The Facades.
Lundgren and I both have librarians in the family, which is why I asked him to riff on libraries, librarians, and the genesis of his novel in a guest post on the Discover blog.



A Librarian's Manifesto

A group of librarians in glasses and ski masks stand at the front doors of a historic central library, holding shotguns. This was one of the first images that came to me when I started writing my novel The Facades, eight years ago. I don't remember where it came from, but the image grabbed me and held. It immediately seemed to belong to the fictional city called Trude, through which the protagonist of my novel would search for his missing wife. At this point, Trude was in the first stages of its construction, and the image of the librarians was one of the first signs I received as to how it worked, the nightmare logic that ruled there.

At this time I was studying and teaching at Washington University in St. Louis. I had never worked in a public library, although it was in my DNA: my mother was an assistant librarian on a bookmobile and worked in the Hospitals and Institutions department of the Cleveland Public Library, before going on to a career as a law librarian in Minneapolis. I continued to harbor the strange ambition to work in a public library myself.

So after I graduated, I went to work at a large regional branch in south St. Louis. It was located in a diverse, mixed-income neighborhood near an immigrant services center, an international grocery, a mosque, and a White Castle. As it turned out I had several misconceptions about what the job would entail. Somehow these things were not included in the job description: corralling loose dogs, making 911 calls, dispensing personal grooming tips, conversing with mentally ill patrons off their meds. I also didn't realize how much I would begin to feel at home in the strange daily tumult of the branch.

After the recession hit, the branch became an even busier, crazier place. Our computer lab was constantly packed with patrons working on job applications (and kids playing video games). The branch hosted AARP volunteers who helped low-income patrons to file their taxes. We hosted ESL and computer classes. Our collections brought entertainment and enlightenment to those who had lost work or were unemployably disabled – something to fill the empty space. I loaned out titles from Bitch Reloaded to The Brothers Karamazov. I saw a lot of things in that library—among other things, I witnessed firsthand how it provided a lifeline to the growing numbers of dispossessed in America. At night and on the weekends, I continued to work on my novel.

Then in 2010 a strange thing happened: Central Library in St. Louis closed. Not because the mayor was trying to shutter it, which is what happens in my book, but for a massive renovation that would update the library for the 21st century. For two years, Central was inaccessible to the public, and as I finished my novel and continued to work at the regional branch, it was strange to me how intertwined my life and the book had become, to the point that events from my weird little book seemed to be seeping out into the world. Walking past the immense beaux-arts building downtown, surrounded by looming equipment and construction fencing, I asked myself the same questions that had been obsessing me in fiction: how would it feel to lose the person closest to you, who had grounded you in life? What would it be like to live in a city without libraries, a senseless city?

Central Library was being carefully rebuilt. This meant surrendering the pneumatic tube system and the beautiful glass stack tower, which was a serious fire hazard. The gutted space was revamped and opened to the public. The old coal cellar became an auditorium. The novel was also being renovated: much-loved and labored over passages were discarded, new chapters written, every detail pored over and polished.

Now in 2013, the book is a finished hardcover; the Central Library in St. Louis reopened to the public in late 2012, a century after it was originally built. And now I have a job there, providing reference services and running a monthly writers group. Cass Gilbert's palace is as fantastic as any I imagine in The Facades. Each day, as I walk from the train to work, I read the quotes on the exterior. "Books contain the whole of the past time," reads one quote from Thomas Carlyle, "the articulate audible voice of the past." Another from St. Louis philosopher William Torrey Harris reads, "The public library, together with the public school, can provide a spiritual education for the community." These are romantic sentiments to be sure, alien to our small-minded age of austerity. But they say things I believe in, and there are few things I believe in as much as the idea that the public library is one of the truly great achievements of our democracy.

As I write this, New York City is in the midst of an intense debate about the future of the 42nd street research library. Dozens of libraries are slated to close in the Miami area, mostly in poor communities, with the mayor quoted as saying that the era of libraries is coming to an end. So maybe the idea of an armed librarian resistance is not as surreal as it might first appear. Those of us who work in the field tend to be passionate, even crazed, on this subject. It's because we see every day how libraries enrich and sustain lives, how they are the embodiment of culture in tangible form, how they provide hope and inspiration in communities where these things are often in desperately short supply.

I hope I'm never forced to don a ski mask and guard the steps of the public library, but I will if I have to. — Eric Lundgren
Cheers, Miwa
---

Miwa Messer is the Director of the Barnes & Noble Discover Great New Writers program, which was established in 1990 to highlight works of exceptional literary quality that might otherwise be overlooked in a crowded book marketplace. Titles chosen for the program are handpicked by a select group of our booksellers four times a year. Click here for submission guidelines.