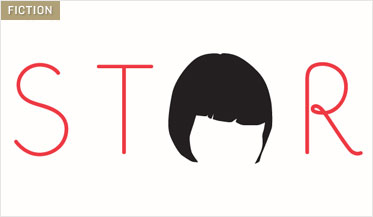 The catalyst for Kate Walbert's new novel, A Short History of Women, occurs surprisingly languidly as British suffragette Dorothy Trevor Townsend slowly wastes away in a hospital during the opening months of World War I. She's alone — most of the doctors have gone to treat soldiers, and her children are prohibited from visiting. She leaves them as orphans — her daughter Evie stays in England at a boarding school, while Evie's brother Thomas is shipped to San Francisco.

Dorothy has chosen to starve herself for the cause of women's rights, undertaking a hunger strike after a lecture for women (given by a man) attempts to answer the "woman question." (As in, what will we do with all of those women? They just keep wanting stuff.) In a mark of the fluid narrative style which Walbert employs throughout the novel, Dorothy's fatal decision to stop eating is never documented. Rather, Walbert uses her deft touch and impeccable prose to guide the reader to the quiet moments in Dorothy's hospital room, back into the memory of her childhood, and forward to her final day alive. But this is just the beginning of the author's graceful shuffling of times and perspectives, as the author follows five generations of women as their lives intersect with the evolving permutations of the "woman question."

Walbert's most emblematic and beautiful writing occurs in the sections devoted to Dorothy and her thoughts. As Dorothy starves to death, Walbert's prose is ethereal and focused on delicate, poetic images contrasted with small shots of angry humor.

Dorothy hallucinates her childhood friend, Hilde, visiting the hospital:
Once, even, she rose from the rain, drifting in with the breeze of it; someone had propped open the window with a stick.
"Hilde?"
"Yes, Mrs. Townsend?" The attendant shakes Dorothy's shoulder.
"The lilies," Dorothy says, blinking Hilde gone. "They reek."

The novel's points of view shift from Dorothy Trevor Townsend to her daughter, Evie; her son Thomas's daughter, Dorothy Townsend Barrett and Barrett's two daughters, Caroline and Liz.

Such undercut lyricism aside, it is Evie who emerges as the book's most interesting character. Disowning her mother after Dorothy's death, Evie is awarded a scholarship to Barnard and travels from London to New York by ship. In an echo of Dorothy's starvation, Evie is too poor to buy food en route and faints at the college's admissions window. A fellow passenger from the ship helps her, and she ends up moving into his house, forming a platonic, lifelong friendship. Evie has no children, no lovers. Her answer to the "woman question" is embodied in her pursuit of a degree in chemistry, following her childhood love of numbers at a time when women in science were better kept out of sight and out of mind. She conveys the experience of this separate existence richly:
We were in the 'science wing,' a series of bunkered rooms deep beneath campus constructed out of cement blocks and painted a putty yellow. (It is now our college bomb shelter fully stocked with cans of soup and dried noodles, I'm told.) No natural light could reach us, and little sound. Occasionally we smelled the smoked from the cigarettes in the girls' lounge just above us, but apart from that it was as if they had put the chemistry students in a separate galaxy, like electrons circling the nucleus of campus.

Thomas's daughter, Dorothy Townsend Barrett's, passages begin a section that originally appeared in a tale collected in The Best American Short Stories, 2007. Barrett protests the Iraq war by taking her camera to a military airfield and attempts to photograph the coffins emerging from the plane. She's arrested for every attempt, and her millionaire daughter, Caroline, retrieves her each time.

Walbert also writes of Dorothy Barrett's life as a young wife in the 1970s. This chapter is reminiscent of the author's collection of short stories, Our Kind, which were all told from the point of view of a group of aging neighborhood women. Permeated by a mesmerizing sense of anger, Our Kind uses its first-person-plural narration to embody a powerfully moblike sensibility. The women shift from flat-out rage at one another, their husbands, and children to a genuine confusion of how all of their days cumulated into nothing more than a lifetime of gossip and easily recalled slights.

Though Barrett's time as a wife is not quite as angry as the memories of the group in Our Kind, it is, nonetheless, filled with a confused ennui. She goes to a rap session — the early-1970s answer to addressing the woman question — organized by Mary "Chick" Chickarella, the female golf pro of their club. Though Barrett plays a small role in the session, her aimlessness is clear. Her contribution is "I am a hollow bone," remembered from a note written by her daughter, while the other women talk about abortions and birth experiences.

The small section about Dorothy Barrett's daughter, Liz, is the stuff of Mommy Lit — that genre spawned by chick lit once babies became a celebrity fashion accessory. Liz is an affluent New York City mother, the kind who can employ a nanny for when she wants to pursue her ceramics. She goes to a playdate where she and another mommy outdo each other with tales of their upper-class parenting hardships. Little is gained from this addition to the narrative, but the novel is so wonderful leading up to this section, that little is lost.

What the contemporary section does make clear is that Walbert is as at home in 1914 England as she is in present-day New York. Her research never draws attention to itself but merely provides a backdrop to the characters' stories, though the reader is jarred awake in the contemporary narratives. Blogging enters the novel, and the bright white screen of a computer is a harsh entry into the present day after the past narratives had been muted, quiet, an escape from our daily lives, though Walbert does a good job of capturing the particular culture of blogs and comments from readers named "LuvMyKoffee" and "Robinsnest."

A Short History of Women could be explosive — there are wars and dead children, dead mothers, the breakdown of a marriage — but Walbert treats her characters with gentleness and wry curiosity. The novel's dreamlike tone is punctuated with precisely calculated moments of humor and rage, guiding the reader to the heart of each character's genuine, baffled wonder at the ultimately unanswerable woman question.