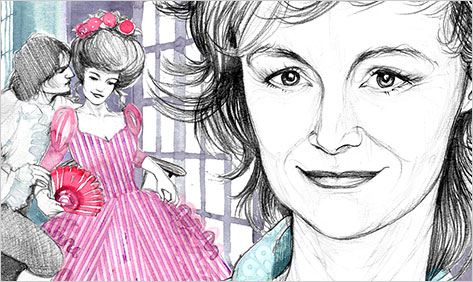 When I'm not at my desk writing a new novel, I'm working at my other job, as a Shakespeare professor. And as my students can tell you, the basic difference between tragedy and comedy, in the classic sense, is the ending: tragedies are supposed to conclude with death, and comedies in marriage. However — and this is important — there is some significant wiggle room in Shakespearean comedies: note that I didn't specify a "happy marriage." All's Well That Ends Well, for example, is famous for an ending that suggests that tricking a man into a wedding ring may result in a rocky marriage. The five novels in this column pick up where All's Well leaves off: their plots spring from a rocky or rotten marriage, from a vow that went wrong, in one way or another. The happiness that concludes these novels is hard-won -– and all the happier for the journey.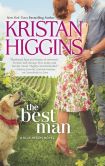 I'll begin with a vow that never happened. Faith Holland, the heroine of Kristan Higgins's The Best Man, experiences one of the most painful jilted-at-the-altar scenes I've read. Halfway through the ceremony, when the minister asked the standard question about a bar to matrimony, the best man Levi Cooper said pointedly, "Jeremy." Two minutes later, Jeremy, Faith's gorgeous, perfect boyfriend of eight years, is finally out of the closet. For all she has reason to hate him, when Faith moves into an apartment next to Levi's a few years later, she realizes that propinquity offers a perfect opportunity to cross "sleep with a straight guy" off her bucket list. The result is a deliriously funny story, not least because Levi was Jeremy's best man for a reason: neither one of them is good at discussing their feelings. The Best Man is Kristan Higgin's best book — and that's saying a lot. Levi might not be good at talking, but he has other ways to communicate: "He kissed her the way a man kisses the woman he loves, as if they were alone, or at the altar."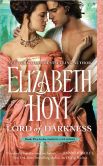 Like Faith, Elizabeth Hoyt's heroine in Lord of Darkness lost her first true love — in this case, to murder. In a morass of grief after Roger's death, Margaret agreed to a marriage of convenience. But now, several years later, she desperately wants a baby. Unfortunately, she hasn't seen her husband, Godric St. John, since their wedding, and she hardly remembers what he looks like. But if a woman wants a baby, she has to sleep with someone, so Megs comes to London determined to seduce her husband. But there's another broken marriage at issue here: Megs still loves the dead Roger, and Godric still loves his first wife, Clara, who died at a young age. So, can a marriage between two people, both of whom treasure the memories of their first loves, turn into a comedy — or is the union doomed, crippled like that in Shakespeare's play? Hoyt has outdone herself: this is an utterly passionate, thrilling novel, in which two people learn that true love needn't come only once.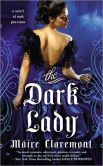 The title of Maire Claremont's The Dark Lady is serendipitously close to Hoyt's, since fans of Hoyt and Laura Kinsale (author of Flowers from the Storm) will adore this debut. Lady Eva Carin, the dark lady herself, is a young widow who succumbed to grief after losing her husband and child, and was placed in a madhouse by her husband's heir. When Lord Ian Blake returns from India and discovers that his childhood playmate is locked in an asylum, he pays her a visit and, finding her in a Dickenesque nightmare, breaks her out of captivity. Claremont's debut is a fiery, sexy, and wildly emotional novel. Eva and Ian are both wounded by loss and regret, but they mend each other. The Dark Lady's beautifully written story may well signal the beginning of an extraordinary career.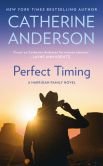 There are two marriages in Catherine Anderson's Perfect Timing, one threatened, the other convenient. Perfect Timing is a time-travel romance: the giddy, sweet story of Ceara O'Ceallaigh, who travels forward from 1574 to marry Quincy Harrigan and thereby break a curse. Much to Quincy's astonishment, she appears right in the middle of his barn in Crystal Falls, Oregon. The real charm of this novel lies not in its magical framework, but the hilarious relationship between Ceara and Quincy. After all, life has changed more than a little since the 1500s, and Anderson has a great time introducing Ceara to toilets, television, and even vibrators. More important than the threads of magic and delights of modern conveniences is a love story between an innocent, courageous woman and the somewhat battered cowboy who marries her under duress, only to learn later that it was the luckiest day of his life.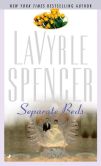 I'll end with a classic written by Lavyrle Spencer, Separate Beds. The marriage here is a combustible union brought about by an unexpected pregnancy after a one-night stand. The hero, Clay Forrester, is an upper class, wealthy law student who drives a silver Corvette; Catherine is a dirt poor undergraduate, the daughter of an abusive alcoholic. Catherine may not have grown up with Clay's advantages, but she's brave and independent. When she discovers that she's carrying a baby, she announces that she intends to raise it alone. Separate Beds lists as a contemporary novel, but since it's set somewhere between 1960 and 1980, it has a historical feel. Catherine and Clay face challenges (Clay's parents' dismay that he's living with his girlfriend, for example) that give the novel a charmingly antiquated atmosphere. Even so, Spencer's portrait of a marriage that begins with a mistake and grows to something truly wonderful is riveting and deeply romantic. For this novel, as with the others in this column, All's Well that truly ends Well.
Love reading about marriages? In "Til Death Do Us Part," Eloisa reviews four fabulous romances in which "white veils and bubbling champagne are far less important than the vows that will bind together warring clans — whether the celebrants are the Scottish, merfolk, or high society."
---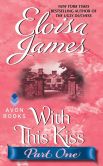 Eloisa James's latest romance is With This Kiss; you can browse all of her books here.

You can check out Eloisa's past columns in the Archives,and if you'd like to get her reactions to romances as she reads them, follow her on Facebook or Twitter.
For sneak peeks at all of Eloisa's romances, please visit her web site at www.eloisajames.com.