The life and times of U.S. soldiers in five uniquely chronicled wars.
---
Bunker Hill: A City, a Siege, a Revolution
By Nathaniel Philbrick

National Book Award winner Nathaniel Philbrick has garnered acclaim by upending myths about America's past, and his approach to the most famed – and violent – battle of the Revolutionary War is no exception. In her recent review, Barbara Spindel writes that "Philbrick is masterful when it comes to selecting rich details to give an epic story a human dimension." With humane regard for the grief of British troops — saddened to wage war on their ex-countrymen — and acknowledgment of the often brutal methods of the American patriots, Bunker Hill mounts a full-scale attack on what we know of this pivotal moment in U.S. history.


---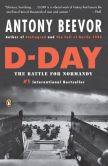 D-Day: The Battle for Normandy
By Antony Beevor

Commander Dwight Eisenhower, praying for good weather in between constant coffee and four packs of cigarettes a day. The infighting between Eisenhower, British commander Bernard Montgomery, and Free French leader Charles de Gaulle. A desperate Adolf Hitler feuding with his own generals as delusions of grandeur and denial of defeat overwhelm him. Germany's Field Marshal Erwin Rommel, the sage tactician watching his calculated approach fall by the wayside in favor of Hitler's preferred ceaseless attacks. These richly captured true-life characters separate Antony Beevor's account of World War II's crescendo from all others, with no finer a portrait drawn than that of Eisenhower, who willingly allowed victorious American strategy to be written up as a French victory, believing that de Gaulle's instilling of national pride would keep the Allies content and united, thereby ensuring the ultimate defeat of Hitler's forces. For more, revisit Chuck Leddy's captivating review.


---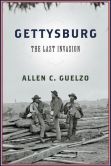 Gettysburg: The Last Invasion
By Allen C. Guelzo

If Beevor's expertise is in depicting a soldier's character, Allen C. Guelzo shines when conveying the sensory experience of a soldier going into battle, particularly within a conflict as uniquely devastating as the American Civil War. Consider Guelzo's depiction of troops so unwashed — giving new meaning to the term "rank" — that the enemy could actually smell them coming. Guelzo's depictions of the lay of the land – and clouds of gunpowder clouds overhead – set a vivid stage for the Battle of Gettysburg's devastating duel between two halves of a nation divided.
---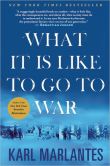 What It Is Like to Go to War
By Karl Marlantes

At the outset of his treatise on the mind-set of a soldier tested in battle, Karl Marlantes writes, "The violence of combat assaults psyches, confuses ethics, and tests souls." In examining his own service in Vietnam in parallel to that of fellow soldiers from many different walks of life, Marlantes offers a nuanced view that is dignified and respectful in its portrayal of duty, while remaining forthright in assessing the harsh realities which soldiers face, both on the ground and in the wake of war's pervasive traumas. With poetic resonance, Marlantes marches on, offering a balance between elegiac tribute and eyewitness account.
---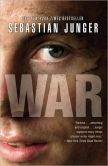 War
By Sebastian Junger

Sebastian Junger's The Perfect Storm was a visceral survival story of the high seas that captured the bonds of those linked together in a common goal against unimaginable danger. With the same tautly paced suspense, Junger chronicles the profound, death-defying unity of a band of soldiers stationed in the most tumultuous region of Afghanistan's Korengal Valley. War proves a present-day story of battle fit to stand the test of time as a harrowing document — and enlightening memorial — of twenty-first century warfare.