From the Home of the Brave to the City of Light.
---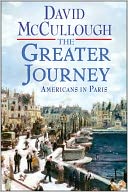 The Greater Journey: Americans in Paris
By David McCullough
"Not all pioneers went west," as beloved historian David McCullough reminds us in this enchanting chronicle of American luminaries who set off for the City of Light between 1830 and 1900. We learn of the Parisian sojourn of Elizabeth Blackwell, America's first female doctor, as well as of the artistic pilgrimages of novelist James Fenimore Cooper and painter Samuel F. B. Morse. And then there's Emerson, Hawthorne, Twain and many more. Most and best of all, there's David McCullough, doing what he does best: bringing distant history to life for contemporary readers.
---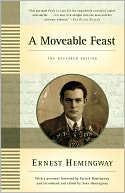 A Moveable Feast: The Restored Edition
By Ernest Hemingway
Ernest Hemingway decamped from Chicago to Paris in 1921 and quickly fell in with the expat literary scene ensconced there, mingling with the likes of F. Scott Fitzgerald, Ford Maddox Ford, Ezra Pound, and Gertrude Stein. Published posthumously in 1964, A Moveable Feast captures those heady days between the wars in a memoir of the Nobel laureate's travels, escapades, and maturation as a writer. The descriptions of his famous friends are intimate snapshots of historical figures who we otherwise know only from the cold remove of reverence.
---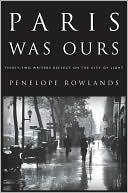 Paris Was Ours: Thirty-Two Writers Reflect on the City of Light
Edited by Penelope Rowlands
What is it about Paris that enthralls and inspires the creative mind? Thirty-two writers, ranging from the well-known (David Sedaris) to the obscure but no less lyrical (Roxane Farmanfarmaian, who escaped revolutionary Iran for the French capital) describe their experiences after making the pilgrimage that has compelled so many writers and artists. Whether debunking myths about Paris or paying homage to its wonders, these short works offer a multi-faceted portrait of a city both ancient and foreever young. 
---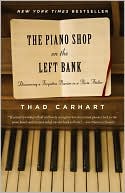 The Piano Shop on the Left Bank: Discovering a Forgotten Passion in a Paris Atelier
By Thad Carhart
While living in Paris, Thad Carhart walked his two children to school every morning, passing a small piano store that intrigued him with its quaint sign and secretive clientele. But one could only enter by invitation. Rebuffed by the owner, Carhart obtained the proper introduction and was eventually welcomed into a splendid world of musical appreciation. And slowly the author's childhood passion for the piano returned. Required reading for anyone who appreciates the special pleasure of nostalgic longing happily fulfilled.
---
By Diane Johnson
Alive with echoes of Henry James, this modern comedy of manners revolves around Isabel Walker, a film-school dropout newly arrived in Paris from California, there to help her pregnant step-sister Roxy cope with family matters after the infidelity and departure of her French husband. She experiences the gossipy currents of the American expatriate community, the charm — but fundamental difference — of her French semi-relations, and the beguiling reality of the city itself. As the families square off (with a valuable painting at the center), Isabel crosses a threshold into emotional maturity: an old story, but one that becomes completely fresh through Johnson's scintillating prose and keen eye for absurdity.