Dear Readers,
David Guterson received the very first Discover Great New Writers Award for Snow Falling on Cedars in 1994. Other winners include Chang-rae Lee for Native Speaker, Elizabeth McCraken for The Giant's House, Hampton Sides for Ghost Soldiers, and David Sheff for Beautiful Boy.
Safe to say that the authors on the 2011 shortlist are in great company.
The 2011 Discover Great New Writers Award shortlist:
Fiction:
Turn of Mind by Alice LaPlante (Atlantic Monthly Press)
Untouchable by Scott O'Connor (Tyrus Books, a division of F+W Media)
Volt by Alan Heathcock (Graywolf Press)
Nonfiction:
Day of Honey by Annia Ciezadlo (Free Press)
Kosher Chinese by Michael Levy (Henry Holt & Co.)
[sic] by Joshua Cody (W.W. Norton)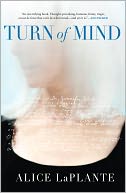 Chris Abani on Turn of Mind: "To use words to speak about a place of no language, to weave narrative about the collapse of narrative in a way that is both compelling and emotionally rich is a near impossible task. To do it with sentences that read so elegantly, with the complexity of relationships that LaPlante achieves is beautiful. This book took me back to my dying grandfather in a small Nigerian village; in a culture where how we leave the world is as important as how we live in it. That is this book's miracle — its ability to speak to all of us across vast distances."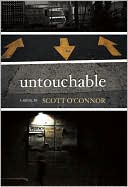 Bo Caldwell on Untouchable: "This book won my heart from the start; as soon as I began reading about this father and son, I felt I knew them and cared deeply about them. David Darby and The Kid and their story, both harrowing and heartbreaking, have stayed with me since I read the last page of this beautiful novel, and I suspect they'll remain with me for a long time. I'm in awe of the mix of emotion, hope, and realism that this author achieves, and grateful to him for doing so."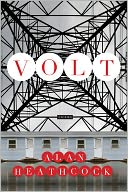 Lauren Belfer on Volt: "Fear claws through these stark, brutal stories of Midwesterners struggling to comprehend the incomprehensible. Set amid the fertile prairies in a time that could be a hundred years ago or yesterday, Volt creates a world bereft of hope, ruled by a silent, unforgiving God. Miraculously, Alan Heathcock evokes a vivid sympathy for his often-flawed and confused characters as they search for an elusive redemption."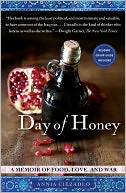 Koren Zailckas on Day of Honey: "This book filled me with the truly unique combination of adrenaline and appetite. Although Ciezaldo leads us through war-torn Baghdad and Beirut, her warm, funny, electrifying, and sensuously written memoir is about people, not politics. This is a story of marriage and friendship, a definitive history of Middle Eastern Food, and a chronicle of the small human comforts that become all the more important during wartime. Ciezaldo has a poet's gift for language and a journalist's eye for details. You will feel like you're there through every meal and every bomb-blast. You'll smell the wet ash, the garlic, the lemon, and the night-blooming jasmine. By the time you finish, you'll feel changed…and eager to try the many recipes in the book's final chapter."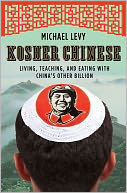 Marie Arana on Kosher Chinese: "It's not often that we learn important lessons about the world as we laugh all the way to enlightenment. But Michael Levy's memoir of teaching English in rural China accomplishes just such a task. By turns tart, droll, and deeply humane, the book gives new meaning to the concept of "globalization." We see a new China as never before: its topsy-turvy modernization, its essential paradoxes, its vast population in flux; and all through the eyes of an engaging and adventurous young American, who eats kosher, shoots hoops, and ends up teaching his students far more than English."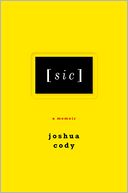 John Freeman on [sic]: "A double-loss of the cancer epidemic is how difficult it has become to make a memoir of surviving it fresh. We know the story by now, the stages of anger and loss and acceptance, yet we need these memoirs to move us. In his manic and clever debut, Joshua Cody attempts to reboot the formula. The tale of this talented Midwestern composer's tour through hell is scrambled and spiked with dashes of sex and bad decisions, doses of his own life history. To call this book self-conscious is to call the Goldberg Variations difficult to play: this is a book about trying not to write that book about cancer because to do so would be for once not to be special, exceptional, and — to some degree — the one who beats it. Yet against the odds, and the strenuous protestations of his authorial asides, [sic] is a moving memoir that gives the reader an aggressive and intimate inside account of how it is to be sick."
Thank you again to the judges for their careful consideration and time.
The fiction and nonfiction winners will received $10,000 from Barnes & Noble at a private event in NYC on March 7th, and we'll post the winners then.
Cheers, Miwa
---

Miwa Messer is the Director of the Barnes & Noble Discover Great New Writers program, which was established in 1990 to highlight works of exceptional literary quality that might otherwise be overlooked in a crowded book marketplace. Titles chosen for the program are handpicked by a select group of our booksellers four times a year. Click here for submission guidelines.