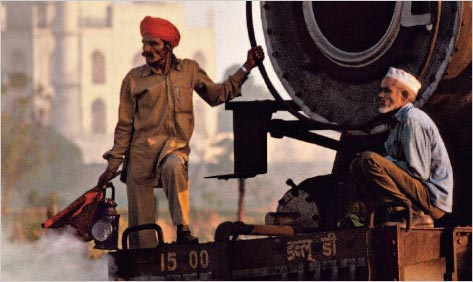 Damon Galgut's novel Arctic Summer opens with a frisky epigraph by its subject, E. M. Forster, from 1953. "Orgies are so important," he wrote in a letter to writer P. N. Furbank, "and they are things one knows nothing about." By then Forster's reputation as one of the finest British novelists of the twentieth century was secure, and he was free to be candid about his sexuality, at least in his correspondence — his gay novel, Maurice, would remain suppressed until after his death in 1970. Arctic Summer is specifically about how he came to write his final novel, A Passage to India (1924). But more broadly, it's a superbly told tale about how Forster moved — clumsily, fearfully, orgy-cravingly — from a sexual point A to point B.
In doing so, Galgut is in part rehabilitating Passage, which is showing signs of age. Forster's novel offers little precise detail about the politics and faiths of Muslims and Hindus at the tail end of the British Raj, and many of those details were inaccurate. Worse, in the name of capturing the ineffable nature of faith, Forster occasionally leaned on the same condescending generalities he meant to protest. ("In the tropics the indifference is more prominent, the inarticulate world is closer at hand and readier to resume control as soon as men are tired," he wrote.) But as an allegory about gay intolerance and a more overt critique of exploitative relationships, it is very much alive. Its central drama of Adela Quested, a young British woman who claims an assault by a misunderstood Muslim doctor, Aziz, in an ancient cave remains a shrewd, refined a portrait of institutional prejudice and power.
But it's also, Galgut argues, a coded text. Misunderstanding, prejudice, and power are the lenses through which Galgut tries to position a sexually repressed Forster, introduced in 1912 making his first trip to India. Though he'd written four novels attuned to the relationships of men and women, he struggled to apply his plea to "only connect" to his own life. His homosexuality was unspeakable: "He could not refer to his condition, even in his own mind, with too direct a term; he spoke of it obliquely, as being in a minority." But via Galgut, unspoken lusts abound within him, especially for Masood, a young Muslim he met as a Latin tutor in London six years earlier. The opening pages capture the first stirrings of that repression becoming unlocked. The sentences are thick with heat and lust, felt by a man fit to burst.
That Forster — Morgan as his friends call him — will be liberated over the course of the novel isn't in doubt. The tension within Arctic Summer is how much, and how that urge for sexual liberation was sublimated into the novel. To the second point, Galgut cannily invests picayune details from Passage into his own novel and invests them with a sensual weight: help with a collar stay, for instance, or Masood's observation of Forster's "pinko-gray" skin. But the novel's engine is Morgan's broader anxieties. He eventually works up the nerve to confess his love for Masood — which he has reason to believe is reciprocal — and Galgut renders it as pure agony:
"When I say that I love you, I don't mean it in some passing way. I mean that I would like to spend my life with you. Not close to you, or parallel to you, but with you. I mean . . . "
"You are always with me, Morgan."
"No, I'm not saying it correctly. What I want . . . I mean to say . . . I want . . . "
"I do understand. But it is not possible. Please believe me, if it were possible, I would give this to you. But I cannot."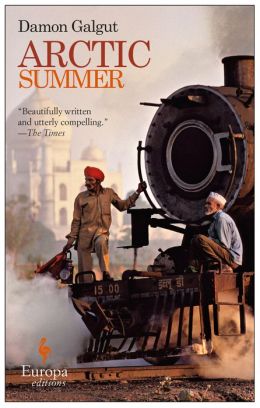 That it and this are all the more cruel for their lack of referents; Galgut conjures the sense that Forster desperately hopes his friend meant something else, though he's clearly been shut down. When he more freely articulates himself as a gay man, the prose practically explodes. His mood turns exclamatory as he writes Maurice while struggling with Passage ("A homosexual story!"), and exclamatory again during World War I when he openly performs a kindness for a lover in Alexandria, Egypt. ("He had done something for his new friend!")
Forster was a virgin until he was thirty-seven , Galgut reminds us, a product of late Victorian culture that criminalized homosexuality. So Passage's Adela Quested was a vessel for his repression: "All this time, she'd been in love, longing to be touched, and her longing had transmuted into violence." Galgut frames the writing of Passage as both an erotic and literary triumph: He's able to complete it only after eleven years and trips to Alexandria (where, in some lovely scenes, he banters with poet C. P. Cafavy) and India, where during a second visit he becomes more sexually confident. "The young man was in [Morgan's] power," Galgut writes of a servant, "and he treated him accordingly." Sensitive to submission for years, it's as if his biggest epiphany concerns the British Empire's dominant instincts.
It's a touch simplistic to connect sexual and literary power like this. (If the connection had real merit, shouldn't we have better Henry Miller novels?) The chief flaw of Arctic Summer is that it makes Forster somewhat childlike in order to highlight his timidity and repression. It's understandable that a man who "had to camouflage the known"  labored for years to write Passage, but in Galgut's vision it can be hard to imagine Forster could write at all, let alone produce earlier masterpieces like Howards End or A Room with a View. There's a gap between the fear that demanded Forster cloak the meaning of Passage and the lack of fear that empowered him to write it.
This may simply speak to the unknowability of writers like Forster, who burned a clutch of erotic stories before writing Passage. In the main, Galgut excels at depicting unspeakable angst, and though the book draws heavily on Forster biographies it rarely wears its research on its sleeve. Its mission, successfully accomplished, is tucked into its title. Arctic Summer was the name of an unfinished Forster novel. Galgut means to finish saying something that once couldn't be said, bring something out of the dark and into the light.