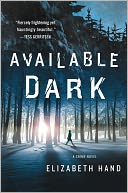 It's a shame, in a way, that Graham Greene brilliantly and decisively utilized the title A Burnt-Out Case for his 1960 novel about a hapless, wounded antihero whom passion and art have abandoned. The title would have been so perfect for an installment of Elizabeth Hand's ongoing saga of Cassandra "Cass" Neary, burnt-out, middle-aged ex-punk photographer, who, in this second installment, after her debut in Generation Loss, finds herself again far from her comfortably sleazy New York digs and involved in shady doings in Helsinki and Reykjavik. After her previous scary outing in cold, provincial, and brutal Maine, you'd think she'd know enough to steer clear of northern climes. But that's Cass: all guts and no instinct for self-preservation at all.

Of course, Hand's crisp, emblematic, evocative titles are hardly shabby on their own merits. "Generation loss" refers to the degradation of information involved in multiple copies of any photo, and that's what the reader symbolically gets with the first glimpse of Cass Neary's life, which has deteriorated from its bright promise with each tedious passing year.

Having raced through her real but limited store of artistic talent in a candle-burning-at-both-ends existence during the late 1970s, Neary has coasted zombielike for nearly thirty years, reaching the age of forty-eight with no ambitions loftier than scoring her next handful of uppers and earning a small paycheck from the Strand Bookstore. But a botched journalistic assignment in Maine reawakens her to life. Tasked with interviewing the once-famous, now-reclusive woman on whom she modeled her own career, Neary instead stumbles into the arms of a serial killer and manages to save the life of his newest target, an adolescent girl much resembling a teenage Neary. Rescuing her own hopeful avatar from death, she herself receives a mild rejuvenation of spirit.

Hand's pitch-perfect first-person voice for Neary brilliantly evokes a damaged soul who is her own worst enemy, working her mazed way through some kind of living purgatory. In her subtle yet thrilling first adventure, which equates pastoral with urban darkness, Neary comes off as an arrogant, snarling, mean-spirited, low-morality alley cat whom you nonetheless instinctively want to adopt, against your own better judgment.

Available Dark — the title plays on a photographer's "available light," the Scandinavian black metal genre, and the darkness in the human soul — picks up hard on the heels of its predecessor. Neary is freshly if uneasily back in her cocoon of indifference and self-loathing when she receives another job offer that brings her, all expenses paid, to Finland's capital. There she must vet some photos for a rich man named Anton Bredahl. She fulfills her assignment and sets off for Iceland, where she has reason to suspect her only true love — a high school boyfriend named Quinn, whom she has not seen in thirty years — is resident. She finds Quinn and effects an uneasy reunion — but then people begin to turn up dead, and Quinn seems to be at the epicenter of the trouble.

Hand layers in the aforementioned death rock scene, Odin-based occultism, and gruesome elements of Scandinavian mythology to create a palpable sense of omnipresent menace in her keenly rendered locales, even when no overt threats are onstage. Moreover, Hand subtly dabs on the faintest trace of the supernatural, when it comes to describing Neary's uncanny ability to sense the subliminal background reverberations from a photo. The ex-artist's stubborn, questing consciousness, vividly limned, is the kind of perverse mentality that insists on peeling off scabs and tweaking rotten teeth with the tongue. But that's almost by definition also the private eye's modus operandi, and Neary gets the job done, despite her willful self-abuse.

Explaining the typical regional failings of her tribe, one of Quinn's local companions tells Neary, "People fell in love with it — with hatred and death, darkness. Because there is beauty there, too, in the darkness…. Some people, they see that emptiness and need to fill it up with even greater darkness."

Implacable beauty amid carnage and decay, waste and loss: that's the potent allure of the Cass Neary novels and their aching, persistent heroine.
---

Paul Di Filippo's column The Speculator appears monthly in the Barnes & Noble Review. He is the author of several acclaimed novels and story collections, including Fractal Paisleys, Little Doors, Neutrino Drag, and Fuzzy Dice.