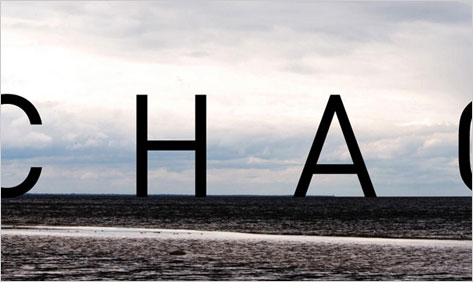 Personal pronouns appear in many of the titles of National Book Award finalist Dan Chaon's work. In Fitting Ends, his first story collection, originally published in 1991 by Northwestern University Press and reissued by Ballantine in 2003, we go on "My Sister's Honeymoon," are told "Sure I Will," and asked "Do You Know What I Mean?" He called his first novel You Remind Me of Me — more than 50 percent personal pronouns. Now the title of his masterful new novel seems to address us with an edge of anxiety, combined with an Internet shyster's come-on: Await Your Reply.

You and I: the questions of character and identity which form the heart of Chaon's fiction have fascinated him from the time of his childhood, when he first started wondering about the alternate life he would have lived had he not been adopted. As he said in an interview with The Believer:
A lot of this stuff about fate and circumstance and choice is a personal obsession…. Choices that I didn't know about changed my life in radical ways. I find that enormously profound…. Even simple choices can have huge consequences, and we never get to do things over! Of course, probably a big part of my fascination goes back to being adopted — growing up with the sense that there's another life out there that I might have had, or multiple lives.

As the father of two adopted children, and as someone who has puzzled over such matters since my own childhood, un-adoptive though it was, I know exactly what Chaon means. I didn't just wonder about why I was me and you were you, I was close to obsessed with such questions. What if my mother hadn't met my father? What if that girl in college had gotten pregnant? Who would my child be if my wife and I had applied for adoption a couple of months later than we did?

Almost all of Chaon's writing at its heart appears to dramatize his concern about such matters. And Await Your Reply addresses them more urgently and darkly than ever before. Its story, moving backward and forward in time, as this writer's stories often do, involves three sets of characters: Miles, who lives an anomic life in Cleveland and is sporadically driven to try to track down his twin brother, Hayden, whom he hasn't seen for ten years; Lucy, a high school girl who runs away with her charismatic and elusive English teacher, George Orson; and Ryan, who finds out he was adopted by his aunt and uncle and sets out to join his biological father, Jay, and eventually joins in Jay's financial-scam activities. The book must be read carefully, and sometimes events can be tricky to follow, but, with his structural precision, Chaon has earned the right to challenge the reader.

Await Your Reply begins with a short description of Jay driving Ryan to the hospital with Ryan's severed hand — a grisly MacGuffin-style storytelling device — resting on a bed of ice between them. The next short take shows Lucy, after she has graduated, driving away from Pompey, Ohio, with George Orson in the dead of night. In his typically businesslike but sharp prose, Chaon tells us, "This wasn't actually as bad as it might sound. Lucy was eighteen, almost nineteen…and her parents were dead and she had no real friends to speak of." The third opener shows Miles driving through northwest Canada on his way to Alaska, in pursuit of Hayden.

Three driving scenes. The vast expanses of the Midwest and Canada and the nowhere of Alaska will give way to the desert city of Las Vegas and the half-a-world-away nation of Cote D'Ivoire: Chaon shakes up his six central characters and throws them like so many dice onto the felt of his inventions. The alien quality of the settings, added to the no-man's-land of cyberspace, which Chaon also explores, puts the central narrative questions into sharp relief. The first of those questions, as you may already have guessed, is whether these characters are all part of the same novelistic game. Pretty early on, you know the answer: Yes. Then the second question arises: How?

A thread of this carefully woven fabric is the fraudulence of half of each of the pairs here, and the ways in which they draw their son and girlfriend and twin into frightening, illegal, and sometimes lethal entanglements: forgery, credit card shell games, money laundering, murder. A deeper connection is the philosophical problems that lurk behind and hover above all the story lines. One is the effort to conjure with the contingencies and random events that determine all our lives — the contingencies that Chaon cites in The Believer interview — like Lucy's parents' death in an automobile accident. Another is to try to come to some conclusion about what identity really is — if there is such a thing at all. (The Internet, which lends itself to depersonalization and imposture, has not changed these questions but intensified them.) A third is whether and how our lives can be said to matter. "People like to think that what they do actually matters," the increasingly scary George Orson says, with some disdain, to Lucy, whom he has lured further into his elaborate schemes and now asks to assume a new name. George may be a cynic about whether people and what they do matter, and he's a bad guy, but I can't help feeling some similar worries emanating from the author as well.

I can't reveal much more than that about the plot(s) without spoiling the elegant and sometimes mordantly funny surprises of Await Your Reply. You have to read the book — especially if you're interested in a postmodern novel that, for all its meta qualities, still works on a visceral level because of the clarity of its prose, the tension of its narrative, and the psychological insight of its author. For example, all three "victims" here — Ryan, Lucy, and Miles — know on some level the ominousness of the territory they've chosen to enter. About Lucy, Chaon writes: "There was a lot he hadn't told her. But so what? It was that secretive quality that drew her to him…. Why deny it?" And of Miles, who has received a letter from Hayden after a long period of silence: "He shouldn't have even opened the letter, he thought later…. But no, no. By the time he had gone up the three flights of stairs, he had already torn open the seal."

If the book sounds like a mystery, that's because it is — a panoply of mysteries, in fact. Does George Foster really have any money? Who is threatening Jay? Has Hayden, like Kilroy, been here — or there — or not? But Chaon's deepest mysteries in Await Your Reply are existential. And this novel is, like Aleksandar Hemon's The Lazarus Project, one of the few I've read in the last decade that genuinely deserve and renew that largely debased adjective. As Chaon says, in The Believer interview, for him
the most interesting thing about writing is getting to a place where there is more mystery at the end than there was at the beginning. Often novels try to explain the world to you. That's something I'm not interested in. I'm interested in taking things that people have neat packaged ideas about and unwrapping them and making them more complicated.
I would give him more credit than that: complex, not complicated. Here is an author who, because he was adopted, in some ways has made himself up. We all do that, to one degree or another, but adoptees face this reality more directly than the rest of us have to. Chaon has written books and now a new novel in which — by aesthetic definition — he has made people up. And in many of these works the characters make themselves up. In Await Your Reply, they remake themselves into different people, and they involve others in their sinister mutability.

You're tempted to conclude that Chaon is implying that identity itself is a fraud, until you remember that there is indeed a solid and integrated consciousness in this book — a still point in its turning world. I'm talking about the artist himself. As always with very good art, the artifact battles with silent eloquence against the chaos out of which it was formed.