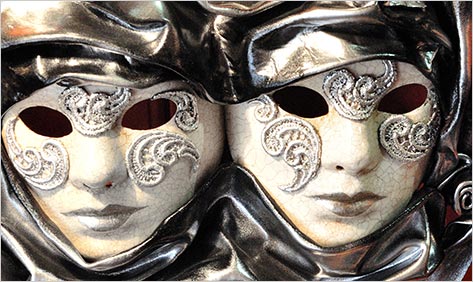 Struck by the bold cover of Sarah MacLean's newest historical romance, featuring her heroine in pants, this month I thought about hidden identities in romance. The more I thought about it, in fact, the more they popped up. After all, what is the plot of a romance novel but a gradual revealing of characters to each other, and the reader? And there is great pleasure to be derived from watching characters unpeel each other's layers — suppressed emotions and complex back-stories — right along with the occasional layers of clothing. In these novels, we meet characters who discover that their identities have been hidden even from themselves — and one actual superheroine complete with an alter ego as carefully maintained as Clark Kent.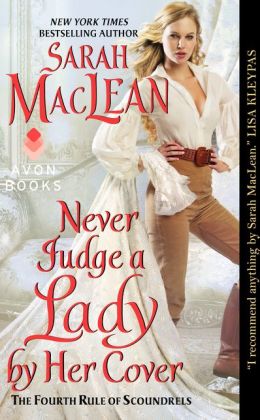 In Sarah MacLean's conclusion to her Rule of Scoundrels series, Never Judge a Lady by Her Cover, Lady Georgiana is hiding an enormous secret and leading what I hesitate to call a double life — her hidden agendas and alternate identities are so many, it's probably more accurate to call it a triple or quadruple life. Ruined at sixteen and now an unwed mother, Georgiana has spent the past ten years amassing the power that has been denied her as a woman of the ton. Dressed as a man, she rules over the London elite in her masquerade as Chase, the mysterious owner of a gambling club. What Georgiana really desires, however, is respectability for her daughter, and so she decides that she must re-enter society and wed. This endeavor is complicated by Georgiana's multiple lives (I'll leave the others for the reader to encounter) and by the presence of Duncan West, the equally powerful and nearly irresistible newspaper magnate. As he begins to chip away at Georgiana's identities, MacLean's novel becomes a thrilling, can't-put-it-down adventure, with twists, turns, and a true sense of breathlessness. Boldly original, West and Georgiana's romance ending happily begins to feel impossible, which makes the swoony conclusion all the more satisfying.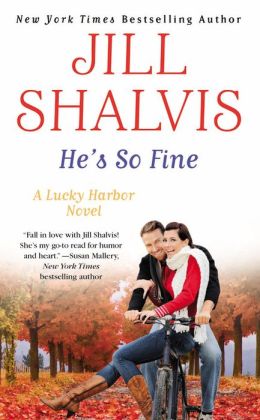 Olivia Bentley enters the scene in the guise of a heroine at the beginning of Jill Shalvis's He's So Fine, as she attempts to rescue brooding charter boat captain Cole Donovan. He proceeds to call her Supergirl for the rest of the novel, but her secret identity is of a different sort altogether. Olivia Bentley is actually Sharlyn Petersen, a recovering child actress trying to make a life for herself on her own merits. Olivia and Cole help each other to be their truest selves, despite the fact that Cole doesn't know Olivia's real name. Full of the charming characters and hilarious banter that have become a hallmark of the Lucky Harbor books, He's So Fine is a deeply emotional novel about being true to oneself.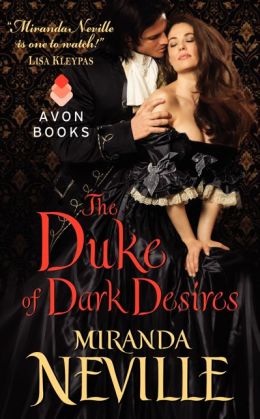 In Miranda Neville's compelling new historical romance, The Duke of Dark Desires, we get an intriguing spin on the classic story of the governess and the single father. But Jane Grey is something far more menacing than a singing nun. An orphan after her entire family was sent to the guillotine during the Reign of Terror, Jane (real name Jeanne-Louise de Falleron) places herself as a governess in the home of the Duke of Denford, knowing that he is connected to the mysterious Englishman who she believes sent her family to their doom. Hell-bent on revenge, Jane is dismayed to find herself falling for the Duke and his young sisters, her charges. Will her hidden identity tear them apart — and what is the Duke himself hiding?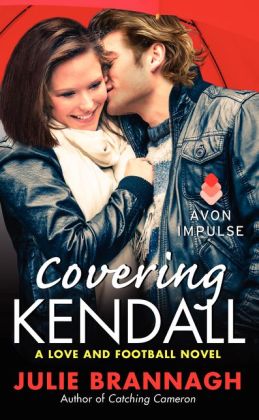 Julie Brannagh's latest football romance, Covering Kendall, is about as timely as they come. Our heroine, Kendall Tracy, has recently been promoted to interim general manager of the San Francisco Miners, facing rampant sexism from her co-workers and dealing with a player's domestic abuse arrest. Meanwhile, she and hunky ponytailed linebacker Drew McCoy, who plays for the Miners' rival Seattle Sharks, have entered into a forbidden romance that sends the media into an uproar. But beneath all of the glamour of pro sports hides a truly thoughtful, emotional love story with a feminist bent. Drew and Kendall are both discovering who they really are — even as they work in an industry that depends so much on rigid expectations and stereotypes. After an injury, Drew must decide if he is defined by football, while Kendall must define who she really wants to be in her new professional context. Woven through it all is a complex portrait of what it takes to make a modern long-distance relationship work and a thoughtful story about the challenges of balancing career and family life.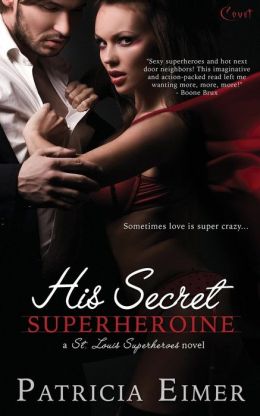 For those of you looking for a secret identity of the more literal type, you'll find it in Patricia Eimer's His Secret Superheroine. Peyton Pearson is a kindergarten teacher by day, accidental superheroine named Fantastigirl by night. Peyton struggles with a superhero ex-husband and a crush on her superhero-hating neighbor, police officer Dylan. What is most striking in all of this fantasy is the very ordinariness of Peyton's problems. Sure, she may be a superhero, but Peyton's trying to carve out an identity as an everyday woman. Eimer's universe is rich in character shadings —  no flat cartoon creation  — and has left me wondering why we haven't seen more tales from behind the mask.