Books for young readers that bring African-American history alive.
---

Claudette Colvin: Twice Toward Justice
By Phillip Hoose
Months before Rosa Parks got arrested, Colvin refused to give her bus seat to a white person. The Alabama teen was arrested, but civil-rights leaders wanted a better face for the movement so her battle wasn't taken up as the one for Parks was soon after. This is Colvin's story.
---

Marching for Freedom: Walk Together, Children, and Don't You Grow Weary
By Elizabeth Partridge
Aimed at the preteen set, award-winner Partridge takes readers to Selma, Alabama, in 1965, the heart of the early civil-rights movement. Packed with stirring photographs, the book follows a group of courageous children who march with Martin Luther King, Jr. in hopes of gaining blacks the right to vote.
---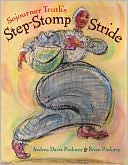 Sojourner Truth's Step-Stomp Stride
By Andrea Davis and Brian Pinkney
She was born a slave named Belle, but she finished life as Sojourner Truth, an important crusader in the civil-rights movement who traveled the country — and faced serious resistance — to speak against subjects she knew plenty about: injustice to blacks and women. Here's her powerful story targeted for preteens.
---
By Sean Qualis
A young African-American girl wonders in this picture book filled with joyful illustrations which relative's footsteps she'll follow: her banjo-playing postman great grandfather? Her grandma teacher? Her pool-shark uncle? Ultimately, she realizes, family history plays a big part, but she will decide just who she'll become when she gets there.
---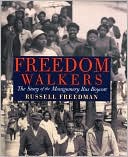 Freedom Walkers: The Story of the Montgomery Bus Boycott
By Russell Freedman
Aimed at fourth to sixth graders, Freedman's detailed study of the Montgomery Bus Boycott showcases the complicated coordination it took to pull the whole thing off and offers celebration for the many lesser-known everyday heroes (such as those who would get up extra early to drive people to work).