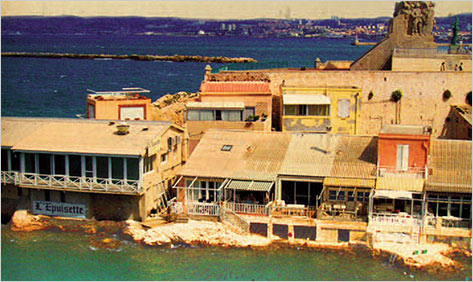 For many of us, summer reading means the chance to experience exotic locales beyond those frequent-flier miles can reach– or to indulge in a safely imaginary excursion to the shadowy sides of human experience. Why not combine the two? Crime noir from around the world is perfectly suited for the season's sweltering days and nights. Here are ten tales of international intrigue have captured our attention: whether they accompany you to the beach, on a flight, or even on a late-night stakeout, these cold-blooded tales are just the thing for the journey through a long, hot August.
---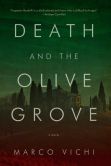 Death and the Olive Grove
By Marco Vichi

During a rainy April in 1964, Inspector Bordelli attempts to trace the origins of bizarre bite marks on murder victims, as well as the disappearance of his friend Casimiro, in a series of crimes as dark as the Florentine spring weather.
---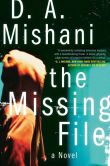 The Missing File
By D. A. Mishani

Depressive Israeli detective Avraham Avraham searches for a vanished teenage boy who fascinated his suspicious, obsessive neighbor in this provocative novel of various perspectives and a satisfying, heartbreaking conclusion.
---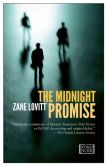 The Midnight Promise
By Zane Lovitt

Ten murder cases, each one more gruesome than the last, plague Melbourne-based investigator John Dorn in this artful nod to the hard-boiled private eyes of Chandler and Hammett.
---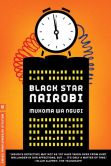 Black Star Nairobi
By Mukoma wa Ngugi

Kenya's preeminent detectives, Ishmael and Odhiambo, investigate both Al-Qaeda and CIA connections to a mysterious local bombing; a heart-pounding sequel to Nairobi Heat.
---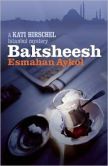 Baksheesh
By Esmahan Aykol

Strong-willed Kati Hirschel battles a steep rent increase and the wishes of her traditional Turkish boyfriend — until a corpse mysteriously appears in her apartment. The only thing more compelling than Aykol's heroine is his revealing portrait of Istanbul's divided psyche.
---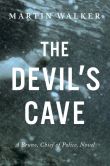 The Devil's Cave
By Martin Walker

A sumptuous French mystery filled with wine, cheese, and the lush Dordogne countryside, The Devil's Cave uncovers small-town secrets as Inspector Bruno Courrèges traces the last moments of a woman whose death bears signs of occult ceremonies.
---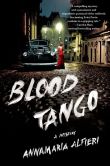 Blood Tango
By Annamaria Alfieri

This inventive South American noir re-imagines the colorful relationship between Argentinean president Juan Perón and his wife Eva, caught up in a brutal murder mystery amid the tumultuous political scene of 1940s Buenos Aires.
---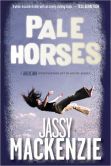 Pale Horses
By Jassy Mackenzie

Base jumper Sonet van Renburg mysteriously falls to her death off a skyscraper in Johannesburg, and her adrenalin junkie partner is certain it's no accident, in this taut South African thriller featuring the astute Detective Jade de Jong.
---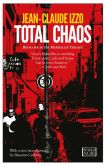 Total Chaos
By Jean-Claude Izzo

Total Chaos is the mesmerizing introduction to Izzo's trilogy of Mediterranean policiers, following beat cop Fabio Montale as he reconciles with gangsters, a corrupt police force, and a boyhood love triangle in the steamy noir underworld of Marseilles. For more, read Michael Dirda's essay on the works of Jean-Claude Izzo here.
---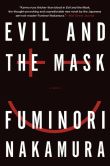 Evil and the Mask
By Fuminori Nakamura

A young Japanese boy learns that he is to inherit his father's career as a "personification of evil" — acting as an assassin, a corrupt arms dealer, and a wartime instigator — in this bizarre, riveting story about the blurred line between corruption and morality.