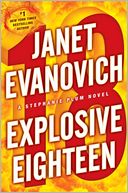 You can say what you want about books, but Hollywood is speaking loudest. They can't keep their hands off them and they owe authors some of their biggest successes. HBO bought Sex in the City from Candace Bushnell and created a television and big screen icon in Carrie Bradshaw. Since then, huge hits on television have come from Charlaine Harris (True Blood), Game of Thrones, Gossip Girl, Friday Night Lights, Pretty Little Liars and Dexter. There's mixed reaction to the news that Jonathan Franzen's The Corrections is in development for an HBO series, and book fans are vocal about what series they'd love to see next. Producers: are you listening? And did you notice how, um, many men made this list? (Go ladies.)
Here's what people want, in the order of popularity: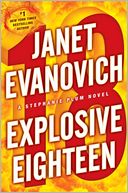 Explosive 18, Janet Evanovich
#1 Fans are practically screaming to see Janet Evanovich's Stephanie Plum series on the television screen weekly. Some even had casting recommendations: "Sandra Bullock or Debra Messing as Stephanie Plum, and supporting cast Queen Latifah, Michael Weatherly, and (a younger) Jimmy Smits."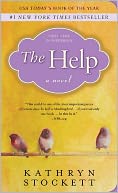 The Help, Kathryn Stockett
#2 Apparently a mega-bestseller and movie hit aren't enough to satisfy lovers of this story. They want a series and they want it now.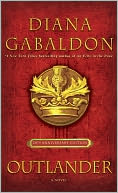 Outlander, Diana Gabaldon
#3 The movie rights for Outlander were optioned in 2008 and Katherine Heigl was even rumored to play the Scottish heroine. Though the option expired it's still under consideration and a mini-series is potentially part of the deal. Wake up producers, these Diana Gabaldon fans are screaming for this now.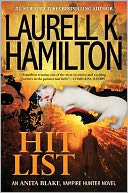 Hit List, Laurel K. Hamilton
#4 Laurel K. Hamilton's Anita Blake Vampire Hunter series not only garnered a ton of votes, one fan had this casting suggestion: "I've imagined it with someone who looks like Fran Drescher as Anita, but not the voice. That voice could really raise the dead."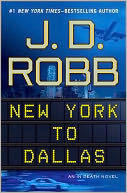 New York to Dallas, J.D. Robb
#5 JD Robb is the name under which romance author Nora Roberts writes her futuristic crime novels. But the "In Death" series got more votes than the romance bestsellers. Guess we'd rather be scared than in love when it comes to what we watch.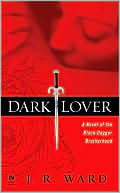 Dark Lover, J.R. Ward
#6 Fans of JR Ward are hoping for this series to appear on cable so that the "intimate" scenes will be brought faithfully to life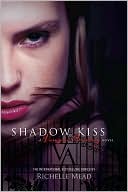 Shadow Kiss, Richelle Mead
#7 Yes, they do think there's room for more vampires on TV.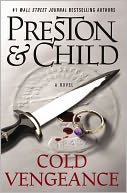 Cold Vengeance, Preston & Child
#8 Who wouldn't love to see a handsome, cultured, freakishly competent and utterly bewildered New Orleans FBI agent every week? (Notice anything about these authors that isn't like the others?)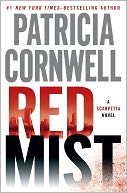 Red Mist, Patricia Cornwell
#9 It's hard to tell who's more famous, the author or alter ego Kay Scarpetta. Either way, readers love the writing and the character. Seeing her on the bestseller list every year just isn't enough.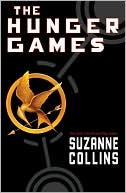 The Hunger Games, Suzanne Collins
#10 It's hard to find anyone who can stop reading or talking about this post-apocalyptic trilogy. For television, fans will have to wait until after the movie, which is due to be released in March.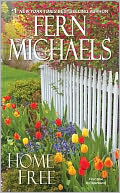 Home Free, Fern Michaels
#11 Leave it to women to tackle the tough jobs in justice that nobody else can handle. These ladies make sure their napkins are folded and their hair is perfect before delivering the final blow.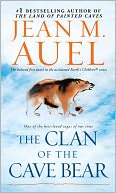 Clan of the Cave Bear, Jean Auel
#12 Though it appeared on the big screen in the 1980s, it was a relative flop. Readers would love to see it weekly on the small screen, but it's hard to imagine how this will work without dialog. Note: people didn't know how to talk back then.
At Home in Mitford, Jan Karon
#13 The Mitford series is the book version of comfort food and maybe after all the thrillers and paranormal adventures, it's just what television needs.
Born in Shame, Nora Roberts
#14 Fans of the "Born In" trilogy might not recognize JD Robb's thrillers as being written by the same person. And it's a separate set of fans looking to have these romances brought to television.