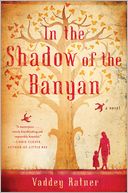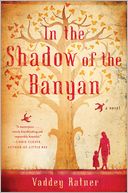 Dear Reader,
Subway stops were missed and sleep was lost by many of us on the Discover selection committee as we read In the Shadow of the Banyan. Based on the author's own terrifying childhood escape from the Khmer Rouge, this unforgettable, beautifully written story of survival reminds us of previous Discover picks Running the Rift and First They Killed My Father, as well as Little Bee, the bestselling novel from Discover alum Chris Cleave.
Vaddey discusses why she chose fiction over memoir to tell her family's story and her incredibly broad range of literary influences, among other things with Discover Great New Writers.
In the Author's Note, you write that Raami's story in In the Shadow of the Banyan, "is, in essence, my own." You were five years old when on April 17, 1975, the Khmer Rouge took over the Cambodian government. Can you give readers some historical context?
In 1969, President Nixon authorized a secret bombing campaign on Cambodia, in an effort to target suspected Vietcong base camps and supply routes. The B-52 raids continued, spreading throughout the country, and by 1973 left hundreds of thousands of Cambodians dead and millions more displaced. Taking advantage of the resulting political turmoil, a Maoist guerrilla group known as the Khmer Rouge—or "Red Khmer"—recruited more members from the already immiserated population into their movement, deepening the civil war against the U.S.-backed government troops. On April 17th, 1975, the day of the Cambodian Lunar New Year, the Khmer Rouge stormed into Phnom Penh, the capital city, and took control of the country. They began that very morning to evacuate the urban population to rural areas. For the next four years, the Khmer Rouge attempted one of the most radical social transformations in modern history, ending in nearly two million deaths. In the Shadow of the Banyan takes place in the span of those four years.
You experienced many of the atrocities that Raami experiences in the book, yet you decided to write this as a novel rather than a memoir. Why?
Yes, I encountered the atrocities Raami encounters. And like her, I survived. This alone reminds me I have been given so much. When I look at what I've been able to achieve, it is so modest, nothing at all really, compared to the enormous sacrifices my family made for me in the most trying circumstances. I owe everything I have now, my very life, to my family's courage, conviction, and strength. I wrote this story as a novel instead of a memoir precisely because I wanted to honor those whose lives were cut short, whose desire for my survival, even as they faced their own deaths, carried me through inhumanity, whose hopes and dreams have borne me to this moment. I wanted to memorialize the people I loved, and I wanted to do so by endeavoring to transform their suffering and their aspirations into a work of art.
How much of what takes place in the novel is based on your—and your family's—own experience?
The story mirrors my own family's ordeal during those four years, beginning with the sudden forced expulsion from home to the countryside, the subsequent transfer and uprooting, the dissolution of our large family, the disappearances and deaths of loved ones, the starvation and inhumane labor, and finally our escape at the fall of the regime. Thus, the overall narrative arc of the novel follows closely the trajectory of our real-life journey. Within that, however, I've taken literary license to rearrange the chronology of some smaller events, collapse time and geography, fuse family members to create distinct characters, reimagine the fragments of remembered conversations and, at times, add dialogue to give cohesion to a particular scene. Even as I made countless small alterations, I labored to articulate the truth of that experience as faithfully as I remembered it, and, where memory failed or faltered, then at the very least, as I understood it—as I've come to understand through my probing and questioning over the years.
In the book, Raami and her mother flee to a refugee camp in Thailand. Did you have a similar experience? How did you end up in the United States?
Yes, my mother and I escaped to a refugee camp in Thailand, except that our actual journey, believe it or not, was much more impeded and tortuous than the one described in the novel. In 1979, as the Khmer Rouge regime was collapsing and its forces losing the country to the invading Vietnamese troops, one of the things they did was plant mines and explosives everywhere—in rice fields and orchards, on footpaths and roads, beneath bridges and crossings, along the shores of rivers and streams. They did this as much to thwart the Vietnamese military advance as to deter ordinary citizens like us from making a run for the borders. Unlike Raami and her mother, we didn't have the luxury of a rescue. Our journey was entirely over land. This meant every step we took could bring us closer to freedom—or death.
Once we arrived in the refugee camp, my mother was recruited right way to assist with the humanitarian effort there. An educated person like her was in high demand, because the Khmer Rouge had eliminated some ninety percent of the country's intellectuals. As war refugees, we were eligible to apply for immigration to various Western countries. In France, my mother thought, we would encounter too many relatives and friends, those who had been fortunate or wise enough to leave the country before the Khmer Rouge takeover. She could not face the idea of having to explain again and again her losses, the nightmare we'd endured. Australia was too foreign, Canada too cold. She wasn't sure if she'd even seen a picture of England. United States of America sounded perfect, she thought, because we knew absolutely no one there, and the Catholic organization that wanted to sponsor us was in some place called Missouri—"Misery," as she pronounced it. It carried the resonance of our ordeal. So Missouri it was!
English was not your first language, yet In the Shadow of the Banyan is so beautifully written. Did you take any writing classes before you wrote the book?
I still struggle with the language, and perhaps, this is why I write as I do, with the utmost care and attention, knowing that, unlike a native speaker, I can't take the language for granted, I can't be casual about it. So I write and rewrite, conscious of every word, as I would be of my own breath.
As for writing classes, there were only two: one through a community-based arts program during high school, and another at Cornell University, a short-story course I'd signed up for because I couldn't really afford to go home that summer. Other than these two classes, books were my teachers. I read voraciously. The best way to learn to write, I believe, is directly from the writings themselves, absorbing the various elements of the craft—setting, plot, characterization, point-of-view, language—intuitively, without the interference of instruction. When it came to writing In the Shadow of the Banyan, I had such a clear vision for this story, knew every aspect of it so intimately, I felt all I needed was Raami. I needed to access her innocence and her humanity, remember the child I was and what kept me alive.
Who are some of your literary influences?
I came to love English literature through the British classics my teachers introduced me to. Even when I couldn't understand much of what I was reading, I recognized a lyricism in these writings that echoed my native tongue, not abandoned lyricism but the kind contained within formality and rules. Khmer is like that, at once poetical and formal.
Elie Wiesel's Night was the first holocaust writing I encountered. It changed my life. It gave voice to my loss and tragedy at a time when I was still struggling to express the mundane in a new language. Reading that book, I felt I was not alone in my despair. An experience, I've since learned, can be both deeply personal and universal.
If to me Elie Wiesel is a hero, then Michael Ondaatje is a kind of literary sorcerer. In his hands, words have such magic and surprising manifestations. His writings are among the most evocative and compassionate. There's not a character he's created that I'm not in love with, seduced by. He's simply brilliant.
There are countless others whose writings have taught me important lessons about the craft: Gabriel García Marquez, Jorge Luis Borges, Chinua Achebe, Nadine Gordimer, Pramoedya Ananta Toer, Jun'ichirō Tanizaki, Yukio Mishima, Anaïs Nin, Amitav Ghosh, Romesh Gunesekera, Mario Vargas Llosa, Octavio Paz, V.S. Naipaul, Isabel Allende, Bharati Mukherjee, Vikram Seth, Chang-rae Lee, Kazuo Ishiguro, John Steinbeck, William Faulkner, Harper Lee… I have a vast pantheon!
What has been the most gratifying part of writing this book? The most painful?
When I set out to write this book, the one person that I wanted most to understand it was my mother. While I wanted the language to be simple, I didn't want in any way to simplify the emotions. Once my mother read In the Shadow of the Banyan, what she said to me made me feel I had not only honored the dead, but I'd done right by her. That was the most gratifying. The most painful was re-living the experiences again, re-invoking the losses.
How does it feel to finally share your story with the world? What was your family's reaction?
My overwhelming feeling is one of gratitude. I'm grateful the story is finding an audience. I feel reaffirmed in my conviction that a story of our common humanity will resonate across time and geography.
As for my family, they have always been supportive, and they are happy to see that all my effort has resulted in this tangible entity that I can now share with the world. Once my mother read the book, she asked if my editor and agent and others also cried as she did when reading it. When I said yes, she seemed relieved, indebted. I wonder if somehow she felt as I had when I first read Night—that she is not alone, that there are others now to help her mourn what was lost.
What do you hope readers will take away from In the Shadow of the Banyan?
There was more to Cambodia than the "killing fields." Even as I set the story in this time of war and atrocity, I wanted to convey what I felt was true to my experience. As a child living through that period, it was the small glimpses of beauty that sustained me. So I want the same for my readers, to see beauty where I saw it—in literature and poetry and music, in the architecture and landscape of that disappearing world. In the Shadow of the Banyan is a meditation on life, love, and language itself, that which connects us as human beings.
Who have you discovered lately?
John Banville—I can't believe I hadn't read him before. He is at once wry and lyrical—not an easy combination! I'm also reading Tan Twan Eng, a Malaysian writer. He's wonderful with his scenes. They're like Chinese scrolls, self-contained and allegoric, where every brushstroke carries a meaning. [Banville's novel, The Book of Evidence, was a 1990 Discover pick. -Ed.]
Cheers, Miwa
---

Miwa Messer is the Director of the Barnes & Noble Discover Great New Writers program, which was established in 1990 to highlight works of exceptional literary quality that might otherwise be overlooked in a crowded book marketplace. Titles chosen for the program are handpicked by a select group of our booksellers four times a year. Click here for submission guidelines.