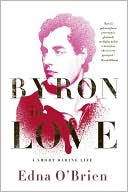 May 17: Lord Byron's mostly unread memoirs were burnt on this day in 1824—"the most famous sacrificial scene in literary history," says recent biographer Fiona MacCarthy. Based upon Byron's reputation and a decade of gossip, but only upon the briefest glance at the actual memoirs, some argued that the material was "fit only for a brothel." Thomas Moore, one of Byron's closest friends, opposed the idea, based on "the injustice we thought it would be to Byron's memory to condemn the work wholly, and without ever opening it, as if it were a pest bag." Why not, argued Moore, censor any offending passages—for example, references to Byron's bisexual activities—and publish "what was innoxious and creditable" to the memory of the poet? But representatives of Augusta Leigh Byron (with whom Byron had been rumored to have an incestuous relationship) and Lady Byron (from whom Byron had been separated for eight, squabbling years) successfully argued that the reputations of the living required protection, and after three days of discussions and debate a match was put to the manuscript materials.
The journals, letters, and texts that do survive will support almost any interpretation of Byron's shifting personality. One journal entry seems to suggest, with a yawn, that he had no interest in appearing consistent even to himself:
This journal is a relief. When I am tired—as I generally am—out comes this, and down goes every thing. But I can't read it over—and God knows what contradictions it may contain. If I am sincere with myself (but I fear one lies more to one's self than to any one else) every page should confute, refute, and utterly abjure its predecessor. I shall now smoke two cigars, and get me to bed.
But the Don Juan view of Byron prevails, sweeping aside even the satiric, tongue-in-cheek portrait that emerges from his own Don Juan. In the following lines from Canto 1, the hero blames his weakness for women on the weather:
'Tis a sad thing, I cannot choose but say,

And all the fault of that indecent sun,

Who cannot leave alone our helpless clay,

But will keep baking, broiling, burning on,

That howsoever people fast and pray

The flesh is frail, and so the soul undone:

What men call gallantry, and gods adultery,

Is much more common where the climate's sultry.
---
Daybook is contributed by Steve King, who teaches in the English Department of Memorial University in St. John's, Newfoundland. His literary daybook began as a radio series syndicated nationally in Canada. He can be found online at todayinliterature.com.