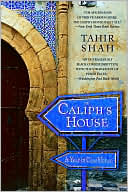 The movie Casablanca opened on this day in 1942. The movie, or its enduring fandom, has a cameo in travel writer Tahir Shah's recent bestseller, The Caliph's House: A Year in Casablanca. Seeking escape from his home-renovation nightmare, Shah amuses himself by attending a showing of Casablanca in Casablanca, at the refurbished Rialto Cinema. When the lights come up, he finds that he is sitting next to an American named Kenny, who introduces himself as "from the Casablanca Appreciation Group — CAG for short":
"I'm on a world tour," he said. "It's a kinda pilgrimage."
"Are you with a tour group?"
"No, no, I'm alone."
"Where else are you going on the tour?"
Kenny took out his notebook and flipped to the back. "After this I go to Athens," he said, "then to Cape Town, and on to Nairobi, then Kathmandu. Fifteen cities in all — five continents."
"Are you visiting holy sites?"
"Not exactly," said Kenny. "You see, I'm going everywhere Casablanca is showing."
Kenny goes on to outline his dream of a Casablanca theme park — real gambling at the tables of Rick's Café Américain, song-and-dance spectaculars, themed rides, a prop museum, nonstop showings of the movie. Though it would require a widening of Kenny's vision, his movie house could run a double bill with Woody Allen's Play It Again, Sam. Allen's hero, Allan, might have been a founding member of CAG; he is certainly lost in the movie itself, as shown when Bogie tries to coach him through his romantic dinner with Linda, from drinks before to cigarette after:
Bogart: Now — tell 'er that she moves something in you that you can't control.
Allan: You're kidding!
Bogart: Go ahead.
Allan: From me it's corny…
Bogart: She'll love it…
Allan: I love the time we've spent together.
Linda: So've I.
Allan: Is that all right? I don't want to use your other line about moving something…
Bogart: You're doing fine, kid. Now — tell her she has the most irresistible eyes you've ever seen.
Allan: You have — the most eyes I've ever seen on any person…
Linda: …I guess I better fix the steaks.
Allan: Linda…
Linda: Huh?
Allan: Your eyes…are like…two thick steaks!
---
Daybook is contributed by Steve King, who teaches in the English Department of Memorial University in St. John's, Newfoundland. His literary daybook began as a radio series syndicated nationally in Canada. He can be found online at todayinliterature.com.