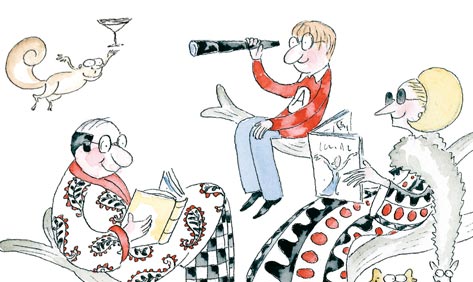 A reader recently posted this sharp comment on a review of a rather sobering story collection: "If I want depressing, I can read the newspaper." I understand. Sometimes, you're not in the mood for Dostoyevsky, you want Laurie Colwin. Toni Morrison and Katherine Boo are amazing, but you crave David Sedaris. However important, heartbreaking, illuminating, and downright brilliant the latest book on dysfunctional families, social upheavals, political gamesmanship, or climate change may be, you want cheer. Not necessarily fluff, but uplift. You want a feel-good read, something you can give as a gift without worrying about sending the recipient into a gloomy spiral. But you don't want stupid — that won't make anyone feel good about themselves.

All of the books below hit that literary sweet spot, combining entertainment and substance. There's a slyly trenchant, hilarious illustrated novel about the highs and lows of New York living; a screwball comedy about a misanthropic mother saved by daughterly devotion and gainful occupation; an irresistible first cookbook by a popular food blogger; a technological adventure story that's a paean to cross-platform reading; a collection of outspoken essays by one of the smartest and funniest women writing today; and a year's worth of life-changing scientific discoveries and inventions. They're all charmers, pitched for pleasure as much as enlightenment. Enjoy.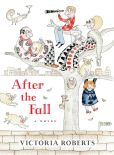 After the Fall
By Victoria Roberts

If the memory of reading E. B. White's Stuart Little, E. L. Konigsberg's From the Mixed-Up Files of Mrs. Basil E. Frankweiler, George Selden's A Cricket in Times Square, and Kay Thompson's Eloise fills you with wistful nostalgia, here's a perfect book to assuage your longing. New Yorker cartoonist Victoria Roberts's After the Fall is a wonderful addition to these classic adventures featuring small children and critters out on their own in big, overwhelming New York City. But there's a twist: This witty, sophisticated illustrated novel is for grown-ups. It's about a wildly eccentric, "filthy rich" family that loses everything when Pops puts all their money into his latest bizarre invention — a device that captures wasted physical and emotional energy for reuse. After his fall from financial grace, plump, balding, perpetually bathrobed Pops is relocated to the Eden of Central Park along with his chic, chain-smoking, designer-clad "Argentine firecracker" wife, their two children, their two pugs, their two Mexican maids — and all the lavish art and furnishings from their Fifth Avenue penthouse. Absurdity mingles with barbed social commentary in this gleeful tale of displacement and lost innocence. In the shadow of the Boathouse, they subsist on sweet tamales donated by their maids and leftover dinners brought over in foil swans from their favorite restaurateur. Roberts's narrator, the family's ten-year-old son, who yearns for conventionality, comments pointedly: "Mother…only used the word 'charity' in a sentence if it was accompanied by the word 'ball.' "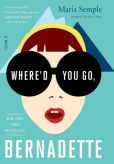 Where'd You Go, Bernadette
By Maria Semple

Maria Semple's delightfully sharp-clawed second novel explores what happens when a talented, eccentric woman quits working. The mood swings and toxic dissatisfaction aren't pretty, though Semple, who used to write for such television shows as Arrested Development and Mad About You, plays them for laughs. Where'd You Go, Bernadette is a comic caper that follows Molière's lead in milking misanthropy for humor. With too much time on her hands, Semple's main character, Bernadette Fox, a MacArthur-winning former architect married to a ludicrously successful genius at Microsoft, becomes vitriolic. She skewers everything in the healthier-than-thou Seattle culture, but especially the P.C. parents at her daughter's private school.

What sweetens all this sourness is the endearing mutual connection between Bernadette and her untainted, wise-beyond-her-years teenage daughter. When Bernadette goes AWOL, fifteen-year-old Bee won't rest until she finds her, even if it means following her to the ends of the earth. There's a lot to enjoy in this energetic novel packed with parking duels, mudslides, Internet scams, and Antarctic adventures. All that, plus the lesson that when creative forces like Bernadette stop creating, they become "a menace to society." Everyone I've given this book to has eaten it up.




The Smitten Kitchen Cookbook
By Deb Perelman

Are you among the millions of monthly visitors who have been beguiled by the no-nonsense, down-to-earth recipes and homespun culinary advice on Deb Perelman's Smitten Kitchen website? If so, you won't be surprised to hear that her Smitten Kitchen Cookbook boasts a remarkably high IQ — that's Irresistibility Quotient: the ratio of irresistible to less-tempting recipes. Now, why should you spring for her cookbook when you can access hundreds more of her recipes online, complete with lush photographs and reader commentary? The answer is editing. Her book offers a carefully curated mix of mainly new recipes, plus a few tried-and-true previously posted favorites, like her mother's fantastic Apple Cake, which feeds a crowd and stays fresh for days. (One complaint: layouts that necessitate too much page-turning between ingredients and instructions.)

A self-taught cook and photographer, Perelman projects an inviting warmth and chattiness. She's self-deprecating enough about her skills and her minuscule kitchen to put you at ease. Plus, she's funny. Commenting, for example, about her Gooey Cinnamon Squares, she writes, "The squares keep at room temperature for at least a week, although never in my apartment." From her vegetarian days, there's a rich and hearty meatless Mushroom Bourguignon, which she created before she "decided that a life without pulled pork was no longer one I wanted to participate in." This time of year, rib-sticking, prepare-ahead breakfasts like Cinnamon Toast French Toast and a New York Breakfast Casserole of bagels, eggs, onions, tomatoes, and cream cheese are particularly inviting. So, too — before New Year's resolutions kick in — are her minimally fussy desserts, including her twist on those ubiquitous orange-olive oil cakes, substituting grapefruit for the citrus.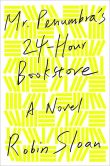 Mr. Penumbra's 24-Hour Bookstore
By Robin Sloan

As I noted in my October column, Robin Sloan's beguiling first novel is that holy grail for readers, a happy, life-affirming book that offers mental stimulation and sheer fun in equal measure. A quest narrative and technological adventure story, Mr. Penumbra's 24-Hour Bookstore celebrates reading — whether on paper or screen. Sloan's likable narrator is an out-of-work Web designer who takes a stopgap job as a night clerk in a strange bookstore filled with gorgeous leather-bound volumes printed in indecipherable code. His hero rounds up a band of geek friends — the ultimate on-call tech support — to help solve the riddle of what turns out to be a 500-year-old cult, purported to hold the key to immortality. Despite an overly tidy wrap-up, Sloan's novel raises good questions about why people love books and what they seek in them while making a strong case for both the power of friendship and the future of literature.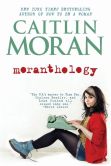 Moranthology
By Caitlin Moran

For those yearning for more Moran after reading her hilarious breakout hit, How to Be a Woman (the subject of my July column), Caitlin Moran's publishers have rushed into print a paperback anthology of some of her maniacally exuberant, trenchant London Times columns that earned her the British Press Awards Columnist of the Year prize in 2010 and Critic and Interviewer of the Year in 2011. With no-holds-barred rants and raves on everything from the personal — "I Wish to Copyright My Hair"– to the pop cultural — "Downton Abbey Review #1: Lady Mary's Haunted Vagina"– Moranthology is a worthy successor to Nora Ephron's relatively genteel and polished classics of female frankness. Unlike Ephron's books — or Moran's own neo-feminist manifesto — this collection is best savored in small bites. Happily, that's how it's served up.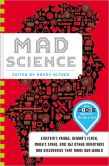 Mad Science
Edited by Randy Alfred

Touted as "365 days of brain candy," Mad Science is as compulsively browsable as the Guinness Book of World Records, only more instructive. Culled from Wired's terrific "This Day in Tech" blog and written by forty contributors (listed alphabetically by first name!), it offers daily doses of what for some of us is remedial science education — a compendium of concise, engaging descriptions of some of the amazing, game-changing scientific discoveries and inventions that you probably don't think about very often, if at all. The entry for May 8th, for example, explains the creation and ever-more-precise evolution of the metric system of measurement, first introduced in 1790 in the midst of the French Revolution. Cross-references to other notable May 8th milestones include the invention of Coca-Cola in 1886 and the debut of DuPont's Dacron Polyester fiber in 1951, while other 1790 seismic events include the death of scientist/inventor/publisher/statesman Ben Franklin on April 17th. Whether taken up daily as part of a New Year's resolution or just browsed at random, reading Mad Science is a great way to renew your sense of awe.