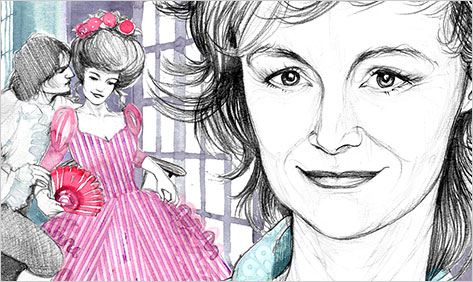 Women talk about sex a lot. Romance authors talk about sex even more, because those are the most challenging scenes we write. You might think they'd be the easiest (Hello, Tab A, Meet Slot B) but they're not. The market calls for wildly alpha heroes with equipment the size of the Hubble telescope — who are also loving, generous, and thoughtful, especially in bed. So we spend a lot of time shaping closet romantics: men who are as sweet as they are alpha, as generous as they are dominating. The heroes of these five books score perfect marks for sex and romance: they're great lovers, but each of them reveals a gift — sometimes not easily won — for the truly romantic gesture. For these men, the sex comes easy. But it's their words that leap from Hot to Real.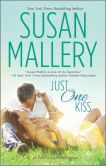 The hero of Susan Mallery's Just One Kiss, Justice Garrett, was Patience McGray's very best friend growing up, and the love of her life. But when she was fourteen and about to ask him to the school dance, he disappeared. His house was empty, and he'd left without saying goodbye. Speed forward fifteen years: Patience is still in the small town of Fool's Gold, now a single mom with a ten-year-old daughter, and Justice walks through the door. It turns out he was in the witness protection program as a kid, for good reason. There's a suspense plot here, along with small-town cheer. But Justice is the true heart of this novel. He's a tough guy, wounded by circumstances outside his control, determined not to draw Patience into the maelstrom of his life. He's also great in bed. But — like all the best heroes — what he's feeling there is something deeper than lust: "He gave her a slow smile. 'That's almost the best part. Watching you enjoy what I'm doing.'"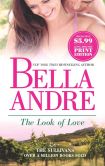 Bella Andre's hero in The Look of Love is a famous fashion photographer, surrounded by gorgeous women 24/7. Chase Sullivan is a romance classic: a gorgeous, rich alpha male. Still, the last thing Chloe Peterson wants in her life is a male of any variety. When Chase finds her at the side of the road after a car accident, she's almost too frightened to allow him to rescue her, because her ex-husband has left her with scars that will take years to heal. Chase takes one look at Chloe and decides she's what he wants, and not just in bed. It takes Chloe a while to understand that, at heart, Chase is a romantic, not a player. His fashion photographs are so successful because he believes the fantasies he creates. Even so, she is convinced that she has to stand on her own feet and learn to be strong. No woman could resist Chase: "Let me be your strength in numbers."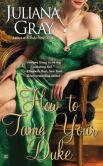 The Duke of Ashland, Juliana Gray's hero in How to Tame Your Duke, has emotional and physical scars that have left him as damaged as Chloe if not more so. He returned from war horribly disfigured; his wife promptly deserted him and their son; and now he lives as a recluse. Then he hires a new tutor, Grimsby — who happens to be a princess disguised as a boy. The monosyllabic duke finds himself talking to his son's golden-haired new tutor…and then falling in love with a mysterious woman whom he meets for weekly liaisons. Emilie is honest, forthright, and deeply loving, one of the most delightful heroines I've encountered in some time. And she made me laugh, especially when she accuses the duke of wanting to marry her simply because of the scandal: "Let us not to the marriage of true loins admit impediment." But this silent, scarred warrior bursts into a wildly romantic declaration of love: "You're all there is…. Everything I do, everything I have, everything I am, belongs to you."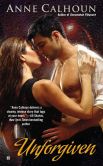 Adam Collins, the hero of Anne Calhoun's Unforgiven, has also returned from war — in his case, Afghanistan. For years, he's been the perfect Marine: an honorable, incredibly controlled soldier, skilled at putting things out of his mind. When his senior year ended in tragedy, one of the first things he put out of his mind was his sweetheart, Marissa Brooks, the girl he adored but never slept with. Now he's returned home to act as best man for the man marrying his former fiancée, who dumped him while he was on tour of duty. Practically within moments he finds himself making up for lost time and having wild sex with Marissa. Adam is a consummate alpha hero: tough, wounded, possessive. But at the end of the novel, when Marissa has the chance to fulfill her life's dream of owning a small boat and sailing around the world, he lets her go. I don't think I'm spoiling the ending by sharing one of the most romantic answers a woman ever received to the most important question of all. Marissa asks, "Why are you here?" And Adam says, "I'm following my dream."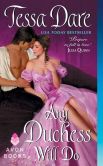 In each of the four novels I've discussed so far, the hero does heroic deeds like fighting off bad guys, rescuing people, and generally showing his muscles. But the hero of a domestic comedy can be just as romantic as a Marine, even given the lack of bullets. Griffin York, the Duke of Halford, the hero of Tessa Dare's Any Duchess Will Do, doesn't save anyone from kidnappers — he is kidnapped, albeit by his mother who takes him to "Spinster Cove" and demands he choose a wife. Right then and there. Griff chooses a serving girl named Pauline Simms, whose only dream is to open a lending library. Before she knows what's happening, Pauline finds herself taking "duchess" lessons from Griff's mother, learning how to dance — and how to kiss. Toward the end of the book, Griff declares his love in public, confessing that he's fallen "desperately in love with a barmaid and now cannot imagine happiness without her." But then, like Adam, he proves his real worth when he sets her free to follow her dream. Without spoiling the end, I'll share one silent gesture: "He leaned across the counter and kissed her. Warmly, Leisurely. It was possibly the best kiss he'd ever given her. It was an everyday kiss."

---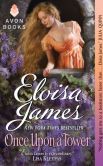 Eloisa James's latest romance is Once Upon a Tower; you can browse all of her books here.

You can check out Eloisa's past columns in the Archives, and if you'd like to get her reactions to romances as she reads them, follow her on Facebook or Twitter.
For sneak peeks at all of Eloisa's romances, please visit her web site at www.eloisajames.com.