As the Tour de France closes, we spin through the best books on bikes.
---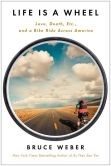 Life Is a Wheel
By Bruce Weber
The easy joke about fifty-seven-year-old obituary writer Bruce Weber taking a cross-country bike ride across America is that the next notice he'll write will be his own. But with a stoic's wit, Weber's brisk musings prove not only fun but downright life-affirming. Weber approaches his daunting trip as a "midlife reckoning story" of learning to live in the present: "Never wish away distance. Never wish away time." Weber's strong, silent nature gives him the air of a sage who speaks volumes when it counts. Call it "Zen and the Art of Ten-Speed Maintenance."
---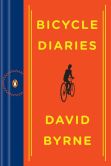 Bicycle Diaries
By David Byrne
One of the more iconic musicians of his generation (as leader of the exuberant rock band Talking Heads), David Byrne knows how to get moving. But in an eclectic, globetrotting ode to his preferred mode of transportation, Byrne proves a savvy memoirist and handy prose tinkerer. With an eye for cycling as a frugal and ecologically conscious mode of transport, Byrne rides through everywhere from Manila to San Francisco, Istanbul to the suburbs of Pittsburgh, where, according to reviewer James Parker, "The imagery is explosive: factories belch infernal smoke; angels weep as a top-hatted industrialist peruses the stock quotes; the Virgin, her face a stark grimace of compassion, separates two struggling soldiers, while Jesus takes a bayonet to the side. Smutty with Allegheny Valley coal dust, the murals knock Byrne out."
Read Our Full Review by James Parker
---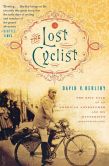 The Lost Cyclist: The Epic Tale of an American Adventurer and His Mysterious Disappearance
By David Herlihy
Writes Paul Di Filippo of David Herlihy's history of Franz Lenz: "One of the posers — they are all amateur bicycle fanatics from the Victorian era — shows a mild resemblance to the young Paul Newman. He is Frank Lenz, twenty-four years old, and he has conceived of the grand and bold notion of cycling alone entirely around the globe. He will never succeed, meeting a mysterious death in Turkey: a death that will induce further heroics from one of his peers." When Lenz, inspired by a fellow cyclist's 1887 bike trek around the world, sets off on a transcontinental jaunt of his own, an international incident and incredible story of mystery, tragedy, and touching camaraderie-in-memoriam begins.
Read Our Full Review by Paul Di Filippo
---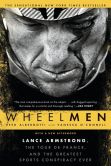 Wheelmen: Lance Armstrong, the Tour de France, and the Greatest Sports Conspiracy Ever
By Reed Albergotti
No library of modern cycling seems complete without Reed Albergotti's top-notch, startling research into Lance Armstrong's triumphs and the subsequent scandal that erupted into a story of illegal performance-enhancing drug use and Armstrong's subsequent public confessions. Wheelmen digs deep, finding those behind Armstrong who aided, abetted, and arguably conceived of his deception: namely the U.S. Postal Service team owners, who would stop at nothing to win, including terminating the employment of those who questioned their methods, and the scientists behind the notorious PEDs themselves. A work of journalism that brought genuine changes to the sport and forever altered the vantage point of riders and fans alike.
---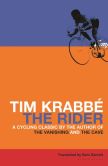 The Rider
By Tim Krabbe
A cult classic among sports aficionados and fans of experimental fiction alike, Dutch novelist Tim Krabbe's 1978 memoir (not published in America until 2002) is today considered perhaps the most authentic and gripping narrative take on the biking life: think the film Breaking Away if it had been directed by Alfred Hitchcock. Given the intensity and thrilling pace Krabbe brings to his detailed look at a 150-kilometer race, and the mind-set that overtakes him as he pushes himself to the limit (the book too, ironically, is rumored to have been written at a frenzied, accelerated pace), it's perhaps no surprise that Krabbe is the author of a very different book that made him a household name in Holland: the missing-persons horror classic The Vanishing.