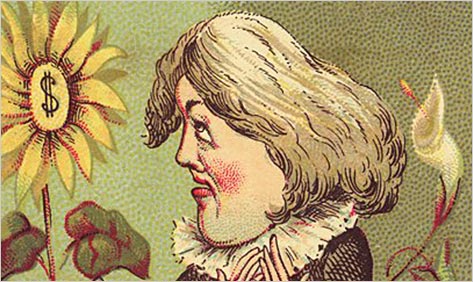 When Oscar Wilde arrived in New York on January 3, 1882, he was asked by customs agents whether he had anything to declare. "I have nothing to declare except my genius," he responded — thus minting one of his most famous witticisms and setting the tone for what would be a transcontinental orgy of ironic self-promotion. Inevitably, Roy Morris Jr.'s new book about Wilde's North American tour is titled Declaring His Genius (Harvard University Press) — even though, as Morris notes on the first page, it is by no means certain that Wilde actually made the famous joke at all. (It first appeared in print thirty years later, in a biography written after his death.)

The twenty-seven-year-old who came to America was not yet the author of The Picture of Dorian Gray, The Importance of Being Earnest, or The Truth of Masks — the works that ensure his place in English literature. All he had to his credit was a volume of mediocre poetry and — much more important — a flourishing reputation as a dandy and aesthete, cemented by the caricature of him as Reginald Bunthorne in Gilbert and Sullivan's Patience. Indeed, it was Gilbert and Sullivan's producer who had the idea of bringing Wilde to America on a lecture tour, to drum up publicity for the show. Wilde would end up traveling the country from north to south and east to west, giving hundreds of talks and — according to Morris — helping to transform post-Civil War America.

We flatter ourselves that we are living in the age of celebrity, with our reality TV and YouTube sensations enjoying their fifteen minutes of fame. But Morris makes a convincing case that "Wilde pioneered the way in which modern celebrities are created, cultivated, and commodified." As he made his way from New York to San Francisco and back — with stops in such unpromising places as Leadville, Colorado, and Salt Lake City — Wilde exemplified the celebrity as someone who is famous for being famous. Ostensibly, he was there to deliver high-minded lectures about aestheticism, which to Wilde was as much a social movement as an artistic one. Following English socialists like John Ruskin and William Morris, Wilde wanted all labor to be raised to the condition of art and for the poor to live in beautiful, dignified surroundings.

But his ideas weren't what Americans paid to see. They wanted the Wilde who was famous for his outlandish outfits, for his lilies and sunflowers, for his airy witticisms and mockery of gender roles. Many came to jeer, like the "two hundred Yale students" who interrupted his New Haven lecture by "marching into the lecture hall wearing flame-red neckties and yellow sunflowers." But celebrity feeds on attention, even negative attention; Wilde's catchphrases — such as "too too utterly utter" — became fads, and advertisers sought to cash in on his popularity. In the end, Declaring His Genius doesn't really make the case that Wilde's visit changed history, but it is as entertaining a tour through Gilded Age America as Wilde's own journey must have been.
---
FOOTNOTES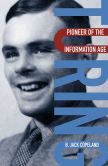 Since his suicide in 1954, Alan Turing's fame has grown by leaps and bounds. Today he is honored as a World War II hero for his work in breaking German codes, considered the father of computer science for his conception of the "Turing Machine," and mourned as a martyr to homophobia. Turing: Pioneer of the Information Age by Jack Copeland (Oxford) offers an accessible introduction to his life and work.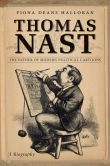 Thomas Nast, the nineteenth-century political cartoonist, helped to define America's pictorial language: he invented the Democratic donkey and the Republican elephant, among other famous images. In Thomas Nast: The Father of Modern Political Cartoons (North Carolina), Fiona Deans Halloran offers the definitive account of Nast's work and its legacy.


By the time astronaut Jerry Ross retired from NASA last year, he had been launched into space seven times, a world record. In Spacewalker: My Journey in Space and Faith as NASA's Record-Setting Frequent Flyer (Purdue University Press), Ross recounts his career in space and on the ground.