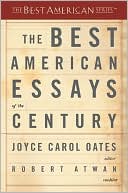 Eudora Welty's A Sweet Devouring was published on this day in 1969. Originally an essay — one often reprinted, recently in Joyce Carol Oates's edition of Best American Essays of the Century — this book version was a signed, limited edition aimed at collectors. Ordinary Welty fans prize the essay/book as another One Writer's Beginnings, though here we meet the author as young reader. More specifically, we meet her at the delicious moment when she realized that there were more books to consume than the ones at home — library books, for any appetite: "The pleasures of reading itself — who doesn't remember? — were like those of a Christmas cake, a sweet devouring." The grinch in this never-ending Christmas was Welty's local librarian, a woman with firm views and X-ray eyes:
All that summer I used to put on a second petticoat (our librarian wouldn't let you past the front door if she could see through you), ride my bicycle up the hill…to the library with my two read books in the basket (two was the limit you could take out at one time when you were a child and also as long as you lived), and tiptoe in ("Silence") and exchange them for two more in two minutes. Selection was no object. I coasted the two new books home, jumped out of my petticoat, read (I suppose I ate and bathed and answered questions put to me), then in all hope put my petticoat back on and rode those two books back to the library to get my next two.

The librarian was the lady in town who wanted to be it. She called me by my full name and said, "Does your mother know where you are? You know good and well the fixed rule of this library: Nobody is going to come running back here with any book on the same day they took it out. Get both those things out of here and don't come back till tomorrow. And I can practically see through you."
Decades later, when her old Andrew Carnegie building was replaced with a new one, the city also took the opportunity to give it a new name — the Eudora Welty Library.
---
Daybook is contributed by Steve King, who teaches in the English Department of Memorial University in St. John's, Newfoundland. His literary daybook began as a radio series syndicated nationally in Canada. He can be found online at todayinliterature.com.