Dear Reader,
I'm not sure exactly how we're already at the end of October – but the really, truly good news is that it's time for the Texas Book Festival in Austin. A portion of the sales proceeds from this terrific event are used to fund grants that benefit the Texas public library system.
It's a heady couple of days of lectures and readings and panels for adults and children, and the complete 2012 schedule of events is here. The My Schedule button will give you a listing all of the Discover authors who are participating in this year's festival.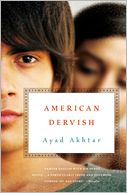 Ayad Akhtar and Maria Semple (Where'd You Go, Bernadette) are appearing on separate slates on Saturday, but their joint interview for the Discover blog is here. American Dervish is just out in paperback, and Ayad's play, Disgraced, just received a RAVE review in the NY Times — its extended run sold out in 24 hours.
Brian Caster's interview for the Discover blog is here. Castner is the author of the harrowing memoir The Long Walk Home: A Story of War and the Life That Follows.
David Abrams, author of the screamingly funny satire and Fall '12 pick, Fobbit, will be in conversation with National Book Award Finalist and 2006 Discover Award winner Ben Fountain on Sunday; David's interview with the B&N Review is here, and Ben's conversation with 2012 Whiting Award Winner Alan Heathcock is here.
Anna Keesey (Little Century), Emma Straub (Laura Lamont's Life in Pictures), and Andrew Porter (In Between Days) will be riffing on American dreams, family mythology, form , and a few other things, with yours truly in the Lone Star Tent on Saturday at 1PM. Our chat with Anna is here; Emma's, here; and Andrew's here.
Elizabeth McCracken is the Discover connection at the Texas Writer Award Honoring Tim O'Brien. Her luminous debut, The Giant's House, was a Discover pick, and she has also served as a judge for the Discover Awards.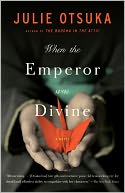 Esmeralda Santiago's memoir, When I was Puerto Rican, was one of Discover's early picks. She's be sharing a stage with Julie Otsuka, author of another Discover pick that's also taught in schools across the country and beloved by book groups, When the Emperor was Divine, on Saturday.
Cheryl Strayed needs no introduction. She joined us onstage in NYC at our Upstairs at the Square event when she was on tour for Tiny Beautiful Thingsin August, and that video is here. Cheryl's also appearing on stage with Emma Straub and some other folks on Saturday night as part of the Lit Crawl event.
Author of the Discover pick How to Live Safely in a Science Fictional Universe and Sorry, Please, Thank You: Stories, Charles Yu is doing two events on Saturday; his conversation with Robin Sloan is here.
I've been listening to quite a bit of Bach to prep myself for Paul Elie's Sunday morning event. (Paul's first book, This Life You Save May Be Your Own, was a Discover pick in 2003.)
I first heard Mark Z. Danielewski when he appeared on the B&N Stage at the Los Angeles Times Festival of Books, reading from House of Leaves. He'll be talking about The Fifty Year Sword during Saturday night's Lit Crawl.

MacArthur Prize (a.k.a. The Genius Grant) winner and National Book Award Finalist Junot Diaz closes out this tremendous weekend of books and words and readers. His conversation with Francisco Goldman in the B&N Review is here.
Hope to see you out and about in Austin.
Cheers, Miwa
---

Miwa Messer is the Director of the Barnes & Noble Discover Great New Writers program, which was established in 1990 to highlight works of exceptional literary quality that might otherwise be overlooked in a crowded book marketplace. Titles chosen for the program are handpicked by a select group of our booksellers four times a year. Click here for submission guidelines.