With tax day looming, a collection of books to keep you on schedule.
---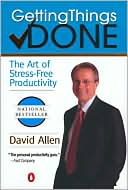 Getting Things Done: The Art of Stress-Free Productivity
By David Allen
A veteran management consultant, Allen has helped the folks at L.L. Bean, the World Bank, and Microsoft, among others, use their time more effectively. Now it's your turn. But the advice he has to offer may surprise you. A key component of increased productivity at work is, according to Allen, the ability to relax. So kick back, take it easy, and get it done.
---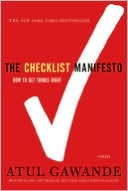 The Checklist Manifesto: How to Get Things Right
By Atul Gawande
Checklists save lives. Gawande, a surgeon and the bestselling author of Complications, digs up a slew of scientific and anecdotal evidence to demonstrate that when a hospital creates and consults checklists for certain procedures, death and infection rates drop dramatically. His call to action is written with fiery passion and cool logic.
---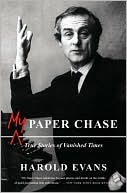 My Paper Chase: True Stories of Vanished Times
By Harold Evans
Few people know more about the tyranny of deadlines than newspapermen. The former editor of The Times (of London) and The Sunday Times as well as the president and publisher of the Random House trade group, Evans tells tales of the world of daily periodicals that he helped shape. This New York Times Notable Book of 2009 follows Evans from his wartime upbringing in England to his tenure as one of the world's most influential journalists.
---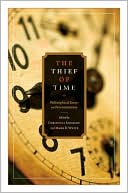 The Thief of Time: Philosophical Essays on Procrastination
Edited by Chrisoula Andreou and Mark White
If you're looking to put something off, why not read this book instead, a philosophical consideration of procrastination. Is it a vice or are we genetically predisposed to waste time? What makes us do it? And perhaps most importantly, how can we can stop ourselves? These questions and more are tackled by the assembled authors, but be forewarned, there aren't any easy answers. Still, it's an stimulating diversion from whatever you should be doing.
---
By John McPhee
Over eight years, McPhee traveled with freight deliverers around the world. He sought not only to get the lowdown on how the industry works but also to understand what their lives are like as they drive hazardous materials across continents, push barges up the Illinois River, or haul strange cargo by hand –all with an eye on clock and calendar.