Unforgettable fathers from fiction.
---
To the Lighthouse
By Virginia Woolf

In the form of the imperious philosopher Mr. Ramsay, Virginia Woolf delivers an electrifying, disturbing portrait of her unconventional father, in this story of a family's loss and the birth of a young woman's artistic vision. A winding, skillful introspection on the complexities of family dynamics, To the Lighthouse is Woolf's modernist masterpiece.
---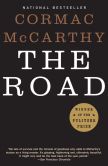 The Road
By Cormac McCarthy

This post-apocalyptic tale of a father and son trekking across a ruined America in search of the sea – and friendly survivors – is well known for its bleak, unflinching scenes of human despair; yet the relationship between "the man" and "the boy" quickly becomes the embodiment of hope. McCarthy's austere, stunning prose details a father's inimitable spirit in the face of utter darkness, and the sacrifices he makes in order to keep his son alive. Winner of the 2007 Pulitzer Prize for Fiction.
---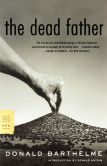 The Dead Father
By Donald Barthelme

"He is insane because when he loved you, you didn't notice." So says the eponymous character, a godlike entity, half-alive and half-dead, being carried by his children to a mysterious destination. Barthelme's allegory of fatherhood explores the many definitions of the role with a strange, poignant wisdom in a tale both wildly funny and thought-provoking.
---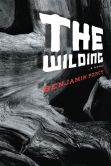 The Wilding
By Benjamin Percy

In the ancient, disappearing woods of Oregon three generations of Caves — father, son, and grandson — go on a final hunting trip before their beloved forest is transformed into a country club. While Justin tried to mend a crumbling relationship with his resentful father, Paul, he aims to give his son Graham a taste of natural adventure — but the sudden appearance of a deadly natural threat plunges them into nightmare. From the author of Red Moon, a brilliant combination of suspense and father-son drama.
---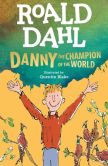 Danny the Champion of the World
By Roald Dahl

Roald Dahl's gleeful stories usually tell of naughty children getting the better of their clueless parents, yet Danny the Champion of the World is the story of a son and father finding common ground in the insidious art of poaching. Wrecking havoc on an evil pheasant farm owner, Danny and father William's hijinks and brilliant schemes form the backbone of a deeply loving relationship. Reading pleasure for parents and children at any age.