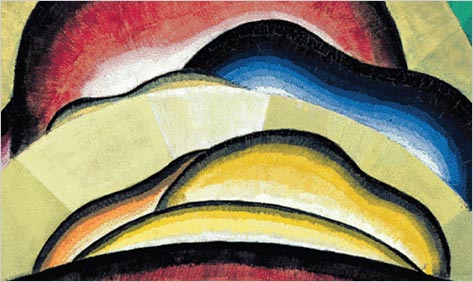 As E. B. White once memorably observed, essayists must content themselves to be second-class citizens. While the author of the Great American Novel can expect fame and fortune, few writers will achieve much celebrity by penning the Great American Essay.

Consider Scott Russell Sanders, who has crafted, over the past three decades, some of the most sensitively expressed essays of his generation. Sanders's work has routinely landed in important anthologies and won numerous national awards. Although respected as a "writer's writer" among his peers and admired by a small but faithful following of readers, Sanders is far from a household name. Earth Works, which collects twenty-one of Sanders's essays from previous books and adds nine others that haven't appeared in book form, is a chance for newcomers to see what they've been missing — and for longtime admirers of the writer to reconnect with a favorite voice.

Sanders, all too familiar with the modest stature of the personal essay in American letters, begins Earth Works with an essay on the essay itself, noting that the genre is "a brash and foolhardy form, this one-man or one-woman circus, which relies on the tricks of anecdote, conjecture, memory, and wit to enthrall us." Because the essay is so tied to personality, Sanders suggests, its appeal often boils down to whether the voice behind it is one we wish to hear.

Take Ralph Waldo Emerson. Sanders gives a mixed assessment of the writer — one whose influence looms over nearly every American essayist of a philosophical bent — acknowledging Emerson's genius but conceding that the paragon of Transcendentalist thought can seem, at first reading, coldly oracular. Sanders eventually finds a more appealing strain in Emerson's prose, but the cautionary lesson of Emerson's sometimes airily cerebral tone doesn't seem lost on Sanders, who's always careful to ground his own reflections in the rich soil of daily experience.

A touch of the Transcendental style also runs through Sanders's prose, and he has a gift for cosmic insight that shakes the reader awake, as in his rejoinder to those who ask him why he lives in the so-called "backwater" of Indiana: "I tell them there are no backwaters. There is only one river, and we are all in it. Wave your arm, and the ripples will eventually reach me." Where one lives, Sanders adds, "is less important than how devotedly and perceptively you inhabit that place."

"The Inheritance of Tools," perhaps Sanders's most celebrated and achingly beautiful essay, answers Emerson's directive to "fasten words again to visible things," using an heirloom hammer to reflect on the nature of memory, the complications of father-son relationships, the ideals of craft, and resilience in the face of grief. Reflecting a sensibility that informs all of his work, Sanders's account of the hand-me-down tool passed from grandfather to father to son deploys his eye for detail to lovely effect:
The head is scratched and pockmarked, like an old plowshare that has been working rocky fields, and it gives off the sort of dull sheen you see on fast creek water in the shade. It is a finishing hammer, about the weight of a bread loaf, too light really for framing walls, too heavy for cabinetwork, with a curved claw for pulling nails, a rounded head for pounding, a fluted neck for looks, and a hickory handle for strength.
As the title, Earth Works, indicates, nature is a prominent character in these essays, not as a stagily presented tableau but as a "force of spirit" that animates the workings of forests, suburbs, and cities alike. Sanders asserts that the natural world should interest everyone, arguing that by paying attention to birds and plants, trees and water, "we feel the pressure of the sacred, and that alone deserves our devotion." That presence calls him to remain alert to the mysteries of the planet, where "meadows are thick with flowers, and butterflies waft over the blossoms like petals torn loose by wind," but he points to humanity, with its alternating capacity for affection and cruelty, as the most vexing riddle of creation. That contradiction lives most vividly in "At Play in the Paradise of Bombs," Sanders's moving reminiscence of his childhood home, where deer grazed in the shadow of a military arsenal.

Although it includes perhaps a bit too much authorial shop talk, with several essays on favorite writers as well as writing itself, Earth Works ultimately connects readers of these "familiar" essays with the terms' origin in "family." With his own Indiana household as his lodestar, Sanders considers the larger family of connections that gives meaning to human experience, "from communities to nations and nature, and on out to the farthest reaches of imagination." Collectively, these essays invite the reader to gaze more clearly at the world outside his own window — a reminder, as Sanders puts it, that all there is to see "can be seen from anywhere in the universe, if you know how to look…"