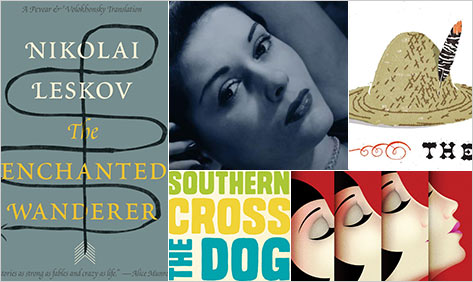 Looking back over a year in which thrilling debuts rubbed shoulders with long-awaited novels from literary lions, we've chosen fifteen powerful, wildly diverse works of fiction that have one thing in common: the power to pull us away from everything else except the next page. — The Editors
(Click here for our Editors' Picks for 2013: Nonfiction)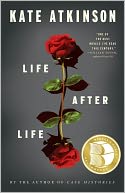 Life After Life
By Kate Atkinson
A woman's life, lived over and over, driving toward a dramatic and mysterious fate. As James Parker wrote for the review: "This is Atkinson fully empowered by her talent and hitting a new level of imaginative exhilaration. There's a giddy intensity to the book, the thin-air atmosphere of an artistic high."
The Teleportation Accident
By Ned Beauman
A mysterious invention gives rise to a bravura performance of theatrical legerdemain, international intrigue and tongue-in-cheek science fiction that owes debts to both Thomas Pynchon and the Firesign Theatre. Paul Di Filippo singles out Ned Beauman's "endless fecundity of invention and specificity" as the genius that keeps this high-wire act upright throughout.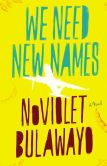 We Need New Names
By NoViolet Bulawayo

Talking about her protagonist, a Zimbabwean girl transplanted to America, NoViolet Bulawayo told us that she wanted to "endow Darling with something that would give her enough power to allow her to tell us about herself (and ourselves too), and that something was a Voice with a big V; if she didn't have anything she had to have a voice." The galvanizing power of that voice — as it renders scenes comic, harrowing, and poignant — makes We Need New Names of the most instantly winning books of the year.

NoViolet Bulawayo in Conversation with Anthony Marra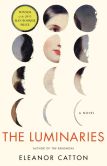 The Luminaries
By Eleanor Catton
"Had Robert Louis Stevenson or Wilkie Collins managed to collaborate with Joseph Conrad or Amitav Ghosh" writes our reviewer of this year's Man Booker Prize-winning novel, "this might have been the result." But Eleanor Catton's bewitching, intricate story of disappearance and murder during New Zealand's gold rush is entirely original — and entirely magnificent.

Review by Anna Mundow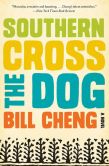 Southern Cross the Dog
By Bill Cheng
A hard rain is gonna fall during the Great Mississippi Flood of 1927, as seen through the eyes of eight-year old Robert Lee Chatham, led by the waves to a wooly gang of what Mark Athitakis dubs "Federal interlopers, Creole trappers, black musicians and white exploiters, brothel owners and preachers." Lyrically local and grand in scope, author Bill Cheng's debut novel ambitiously recalls the work of that other Mississippi marvel: William Faulkner.

Review by Mark Athitakis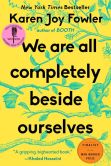 We Are All Completely Beside Ourselves
By Karen Joy Fowler
Metaphorically speaking, we all have a wild animal or two in our families. But what about a literal chimpanzee for a sister? Karen Joy Fowler's tender portrait of the Cooke family and their adopted primate offspring Fern movingly wrestles with the big questions: adoption, evolution, humanity's relationship to the animal kingdom, and the nature of love.

Recommended Reading from Karen Joy Fowler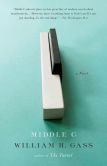 Middle C.
By William H. Gass
Call it a high note. At the ripe age of eighty-eight, literary iconoclast William H. Gass published one of the best works of his distinguished career. This taut character study of a Midwestern music professor whose life is founded – and may soon be destroyed – by a curious secret may be the most accessible of Gass' intricate creations, and also one of his most daring and profound.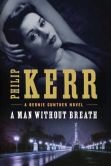 A Man without Breath
By Philip Kerr
In what our reviewer Anna Mundow deems the finest yet of Philip Kerr's nine mysteries of Nazi-era Germany starring sardonic sleuth Bernie Gunther, the story swirls around the attempted assassination of Adolf Hitler and the battle for Stalingrad. The author's vividly grotesque depiction of propaganda minister Joseph Goebbels alone is worth the price of admission.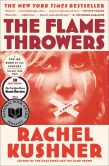 The Flamethrowers
By Rachel Kushner
"A funny thing about women and machines: the combination made men curious. They seemed to think it had something to do with them." So goes Rachel Kushner's searing portrayal of a young female film editor who enters both a doomed, passionate romance and a motorcycle gang of Italian radicals. With its turbocharged sentences, scenes rich in saturated color, and a gallery of unforgettable rogues, Kushner blazes a new trail in American fiction, one we're more than happy to follow.

A look at 2013's National Book Award nominees for Fiction by Tom LeClair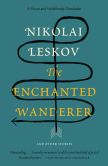 The Enchanted Wanderer and Other Stories
By Nikolai Leskov; Translated by Richard Pevear and Larissa Volokhonsky
The "superbly comic, ultimately kindly" voice of a nineteenth-century Russian master of the short story emerges brilliantly in a new translation by Richard Pevear and Larissa Volokhonsky, bringing seventeen of his "rich and rambling tales" to many readers for the first time. An eye-opening and richly rewarding opportunity for rediscovery.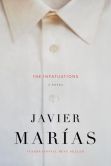 The Infatuations
By Javier Marias
Sometimes the mystery is not what leads up to a murder, but what happens after. Javier Marías's existential thriller about a crazed attack and the shockwaves it sends through the lives of fatally intertwined Madrid citizens couples the grace and patience of Henry James with the delicious tension of a Hitchcock film.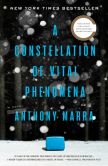 A Constellation of Vital Phenomena
By Anthony Marra
The last doctor left in a war-torn, snow-buried village in Chechnya hides a young girl from vengeful soldiers in Anthony Marra's novel of courage and mercy. Critic Tom LeClair hailed it as a masterful work of imagination that "requires readers to think about how and with whom they empathize, maybe victimizers as well as victim."
A look at 2013's National Book Award nominees for Fiction by Tom LeClair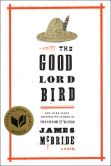 The Good Lord Bird
By James McBride
The astonishing odyssey of a boy plucked out of slavery by the radical abolitionist John Brown is a marvel of storytelling in the tradition of Mark Twain, and a boldly successful attempt to map tragic territory with a comic vision. Winner of the 2013 National Book Award for Fiction.
A Conversation with James McBride by Sarah Ungerleider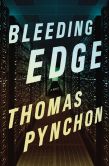 Bleeding Edge
By Thomas Pynchon
The author of Gravity's Rainbow reveals what he's been up to: recording Manhattan's feverish transit through dot-com boom and bust, the horror of 9/11 and its security-theatre aftermath, with a high-resolution mental camera. Familiar themes of paranoia are offset with the voice of warmly drawn heroine Maxine Tarnow: fraud investigator, hacker, and lionheart for the 21st century.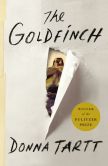 The Goldfinch
By Donna Tartt
Fiction as addiction: Donna Tartt's long-awaited third novel begins with a bomb blast, and charts a Dickensian course through loss, love, obsession, friendship, beauty, crime, wealth and deprivation with a sense of hurtling, implacable urgency. Difficult to put down, and far harder to forget.