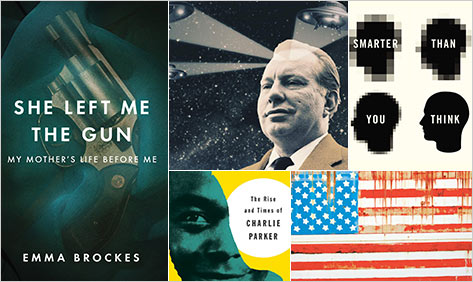 This short list of intriguing, informative, and arresting works of nonfiction from the past twelve months falls short of a task we'll gladly leave to others: establishing the "best" of a year when journalists, scholars, biographers and memoirists offered a veritable banquet for readers — many more than we could get to. These fifteen are the ones our editors found themselves rereading, talking about with one another, and pressing on friends and colleagues. And here, we're pressing them on you. — The Editors
(Click here for our Editors Picks for Fiction: 2013)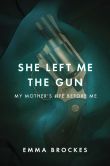 She Left Me the Gun
By Emma Brockes
Family memoir as investigative true-crime story. Author Emma Brockes' pursues the mystery of her mother's South African childhood through an enigmatic inheritance, in the form of a handgun. A masterful and emotionally resonant encounter with violence and its legacy.
Kansas City Lightning
By Stanley Crouch
Stanley Crouch's first volume of his life of the American musical genius Charlie Parker explodes with appropriately delerious life. As Sarah Ungerleider writes this lyrical evocation of the bebop giant's life "reads like a jazz record" itself, as wild solo flights of reflection soar over the steady beat of its subject's life.

Stanley Crouch: the BNR Interview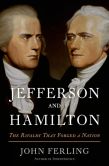 Jefferson and Hamilton
By John Ferling

Urban vs. rural, big-government vs. small-government, cultural conservatives vs. liberals — many of the most visibly partisan conflicts in today's political landscape are hauntingly echoed in John Ferling's portrait of this foundational American rivalry.

John Ferling: The BNR Interview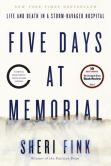 Five Days at Memorial
By Sheri Fink
Powerless and desperate in the wake of Hurricane Katrina's devastating passage through New Orleans, the staff of Memorial Medical Center found themselves facing unthinkable conditions. In her account of the fateful choices that followed, Sheri Finke delivers a masterfully reported, evenhanded story of disaster, heroism, cruelty and compassion.

Review by Barbara Spindel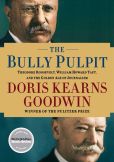 The Bully Pulpit
By Doris Kearns Goodwin
The author of Team of Rivals once again delivers a cinematic view of a turning point in American history, in this case the struggles over wealth and its power that characterized the Progressive Era. From a deep focus on the strained friendship of Presidents Theodore Roosevelt and William H. Taft, Goodwin pivots to the restless voices of press and populace. A gloriously widescreen work.

Doris Kearns Goodwin: the BNR Interview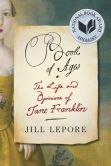 Book of Ages: The Life and Opinions of Jane Franklin
By Jill Lepore
Why did Jane Franklin — Benjamin Franklin's beloved sister — all but vanish from our cultural memory? Jill Lepore's fascinating excursion into her world, painstakingly reconstructed from letters and other documents, offers the almost magical experience of seeing the dead restored to vibrant life.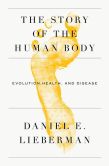 The Story of the Human Body
By Daniel Lieberman
Harvard biologist Lieberman traces the way evolutionary forces have shaped the human form over time, changing the way we walk, talk, and think. Not only does he take us on a riveting journey through our somatic past, but gives us an arresting view into a near future in which cultural forces take over as drivers of biological change — for better and for worse.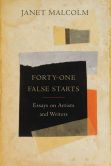 Forty-One False Starts
By Janet Malcolm
Janet Malcolm's keen eye for buried contradictions is put to marvelous use in this collection of essays on artists, writers, photographers and psychoanalysts. As a journalist, Malcolm has an unerring instinct for the story; as a thinker, she's never satisfied to let its most provoking and unsettling aspects go unexamined.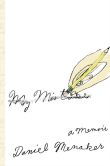 My Mistake
By Daniel Menaker
From a childhood as a red-diaper baby in Greenwich Village through a career at The New Yorker and Random House, the novelist and editor looks back through the lens of accident and friendship, good and bad fortune, tragedy, misjudgments, and wonder. Along the way he captures with conversational brio a disappearing world of American life and letters. (Note: Mr. Menaker edits the BNR's humor column Grin & Tonic.)

Daniel Menaker: The BNR Interview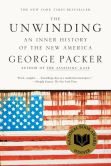 The Unwinding
By George Packer
George Packer gives voice to Americans grappling with a transformed nation in this panoramic, deeply felt portrait of small towns and once-thriving cities on the decline. Our reviewer Brooke Allen found in Packer's true stories "the expansive fictional techniques of Charles Dickens and Victor Hugo."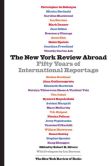 The New York Review Abroad: Fifty Years of International Reportage
Edited by Robert Silvers
Long before the term "longform journalism" was circulated, the contributors of the New York Review of Books were defining it for the 20th century and beyond. This landmark collection leads off with Mary McCarthy on Vietnam and concludes with Nicholas Pelham on post-revolution Libya, and the stops in between are as absorbing as ever.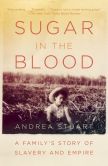 Sugar in the Blood
By Andrea Stuart
Andrea Stuart makes her family's history as slaveowners — and slaves — on the sugar plantations of Barbados the subject of a searing examination of the Carribbean world of bondage that funnelled wealth into a global trading empire. The result is an eloquent and deeply humane confrontation with the reality of slavery, and its resonating effects in our own lives.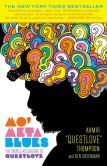 Mo' Meta Blues
By Amir "Questlove" Thompson
The drummer and bandleader of the Roots — the unclassifiable hiphop act who double as Jimmy Fallon's house band — turns in a memoir-cum-meditation on music and fame as deft and surprising as the beats he creates on stage.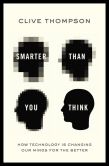 Smarter Than You Think
By Clive Thompson
The Wired journalist takes a deep dive into human-machine co-evolution, how we "outsource" our thinking, the golden age of conversational writing, and the struggle by activists and autocrats alike to make social media serve their ends. An essential tool for understanding the changes digital technology has wrought.
Clive Thompson: The Barnes & Noble Review Interview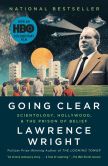 Going Clear
By Lawrence Wright
The Pulitzer Prize-winning author of The Looming Tower delivers a painstakingly researched investigation into the birth and rise to influence of the Church of Scientology, and the careers of founder L. Ron Hubbard and current church head David Miscavige. Part exposé , part meditation on the boundary between business and religion, and riveting in every particular.