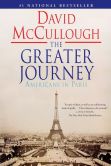 The Eiffel Tower opened on this day in 1889 as part of Paris's Exposition Universelle, or World's Fair. The fair offered other amazements — Thomas Edison's first motion picture, for example — but the tower was the world's tallest structure, and crowds lined up day and night to climb it (the night climb made possible by the new light bulbs that transformed it and much of Paris into a literal "City of Light").

Built just a few years after New York had erected the Statue of Liberty (its internal structure also by Alexandre-Gustave Eiffel), the tower was regarded by most at home as an opportunity for France to regain the world spotlight. But some were outraged by Eiffel's crass betrayal of French culture, his tower being so ugly, said one petition signed by Alexandre Dumas and others, that not even "the commercial nation of America" would want it:
We, writers, painters, sculptors, architects, and devoted lovers of the beauty of Paris, to date intact, do protest with all our strength and with our indignation, in the name of unappreciated French taste, in the name of French art and French history, now under attack, against the erection, in the very heart of our capital, of the useless and monstrous Eiffel Tower, which public spitefulness, often characterized by common sense and the spirit of justice, has already baptized, "the Tower of Babel."
The quotation above is included near the end of David McCullough's recent bestseller, The Greater Journey: Americans in Paris, which follows the trail of those influential Americans who came to Paris between 1830 and 1900, in search of French cultural and intellectual nourishment or of a lifestyle conducive to them. McCullough shows that France's public debate over the tower's construction was something of a cultural turning point — the French, at century's end, wondering if they should promote their Old World taste and différence or challenge America on the modern industrial-architectural stage. When Edison arrived in Paris for the 1889 Fair, he praised the Eiffel Tower for "the magnitude of the conception and the nerve in the execution"; then he boasted that America was ready to build a structure twice the size of anything France could manage. "We'll see about that," Eiffel reportedly said when he heard Edison's challenge; his tower was still the world's tallest structure when he died in 1929, France then host to the next, lost generation of expatriate Americans.
---
Daybook is contributed by Steve King, who teaches in the English Department of Memorial University in St. John's, Newfoundland. His literary daybook began as a radio series syndicated nationally in Canada. He can be found online at todayinliterature.com.