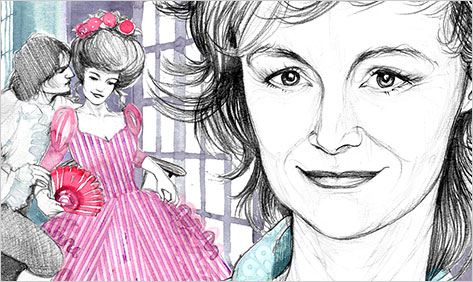 At the best of times, romance provides respite from daily turmoil. At the worst — and as a New Yorker, Hurricane Sandy puts the last week in that unhappy category — romance stands between me and the loony bin. As Sandy howled her way past my apartment, I turned to fantasies that I have loved since my teenage years, stories about English maidens falling in love with sheiks who turn out to be English royalty — not to mention the princesses who donned breeches. Guess what? Those plots are alive and well! These five novels all spring from our best beloved romantic fantasies, and offer a brilliant escape from the mundane, the extraordinary, or the truly depressing.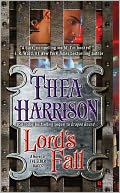 Thea Harrison's Lord's Fall is an unusual choice for this column: It's a continuation of a love story that began in Harrison's Dragon Bound. I included it because it strikes me as going to the heart of the prince-in-disguise fantasy. In Dragon Bound, Pia falls in love with Dragos, who is, in essence, the king of the shape-shifters (not to mention New York City). His dual skins — billionaire businessman and warrior king — are enormously satisfying in a hero. Lord's Fall opens as Pia departs on a diplomatic mission to the elven demesne. She's pregnant, she's rich beyond her wildest dreams, her ultra fabulous, sexy partner/dragon is protective and fiercely in love with her…in short, this book is like the icing on a cake. There's a fairy battle, and a wedding, and a lot of sex. But mostly it delivers the dream of finding one of the most powerful men in the world at one's feet: it's a royalty fantasy done royally well.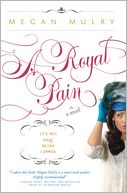 Megan Mulry's A Royal Pain starts more conventionally, but escalates into the same dizzyingly fun premise. Bronte Talbott is an American who adores British royalty and reads the tabloids daily. But when she has her heart broken by a Texan man with a roving eye, she goes to a bookstore determined to buy a worthy novel that will remind her "that there were absolutely no happy endings" (full disclosure: she also picks up "a little Eloisa James for good measure"). Bronte has made up her mind that there will be no more mooning over eligible royal bachelors: "No more dreaming," she tells herself. Then she meets a graduate student with a velvety British voice and icy gray eyes named Max Heyworth. Once they agree that her plan to find a TM (a Transitional Man) suits Max to a T, they embark on a sexy, fun fling. Bronte particularly loves it when Max puts on "faux-formal Brit-speak." Do you see where this is going? Max turns out to be the 19th Duke of Northrop. But when Bronte has a taste of the noble life, she's not so sure it's for her. Max shows his Dragos side when she tries to kick him out, declaring himself not honorable but "barbaric." This book is a romantic, fantastic, enchanting treat. If you ever had the dream of marrying a British nobleman, don't miss A Royal Pain!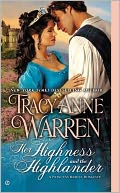 Tracy Anne Warren's Her Highness and the Highlander reverses the paradigm: the utterly charming Princess Mercedes sets off from Countess Hortensia's Academy for Elegant Young Ladies of Royal and Noble Birth, is attacked by brigands, and ends up under the care of Major Daniel James MacKinnon, late of His Majesty's Royal Highland Regiment. Mercedes is a princess of a small European nation, but Daniel doesn't believe for a moment that the bedraggled woman he befriends in an inn is a princess: he thinks she's a lady's maid or perhaps a squire's runaway daughter. In fact, as Mercedes sums it up, he's afraid that she's addled. But that doesn't stop the two of them from falling in love. Her Highness and the Highlander is a shining example of the genre of novels and movies that depict princesses discovering the joys of common life (including such strange actions as kissing). Daniel has every intention of marrying a good Scottish lass, but even after he marries Mercedes, he can't persuade her to tell him who she really is. The romance here is effortless and light-hearted, but there's a deep strain as well, and when Mercedes tells Daniel that he is the one thing she "cannot do without," even a hurricane can't stop a happy sigh.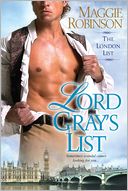 Maggie Robinson's Lord Gray's List is a charming foray into equally dreamlike territory. Baron Brenton Gray is sick of finding himself the main topic of conversation in the gossip rag The London List. But when Ben goes to confront R. Ramsey, Publisher, intending to defend his honor, he's shocked to find himself face-to-face with a young gentleman — who happens to be a dead ringer for his "lost and unlamented love," Evangeline Ramsey. Evangeline tries to uphold her masquerade, but Ben sees through her — as he says, "I've seen your bottom before, Evangeline." And he had, when he took her virginity years earlier. Ben sets out to buy and shut down the newspaper, but finds himself aiding the publisher instead. Lord Gray's List is a combustible story of a lady in disguise and a lord who ably takes up the newspaper business in order to stay at her side. Evie and Ben are a hilarious pair who can't stop making love, even as they break tables, and (finally) consummate their marriage on the parlor floor.
Jessica Sims's Desperately Seeking Shapeshifter takes us into slightly different territory, because Sims's world is not one of lords, but shapeshifters. Hers is a grittier world than Harrison's, and here male werewolves feel empowered to steal an unattached female werewolf and forcibly annex her to their pack. Sara Ward has been living in disguise, pretending to be a human rather than a werewolf. Once found out, a violent werewolf pack claims her, unless she can talk Ramsey Bjorn, a were-bear, into pretending to be her mate. Ramsey is "massive, the way the Grand Canyon is massive." We're in assured fantasy territory here: a pretend mating equals a convenient marriage equals a way for two strangers to fall in love…but Sara and Ramsey have complex issues to work through. Sara had been in an abusive relationship, so a "massive" male is frightening. And Ramsey? Well, Ramsey is a virgin. And that's why I'm ending the column with this novel: male virgins are far and few between after one leaves high school. So how does a lucky werewolf treat a massive, gorgeous, silent virgin? Carefully. Slowly. With attention to detail.
These books offer a true escape from hurricanes, earthquakes, and the like — straight into the realm of fantasy. Which is where we all belong, once in a while!
---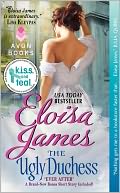 Eloisa James's latest novel is The Ugly Duchess.
You can check out Eloisa's past columns in the Archives, and if you'd like to get her reactions to romances as she reads them, follow her on Facebook or Twitter.
For sneak peeks at all of Eloisa's romances, please visit her web site at www.eloisajames.com.