Readings that explore and celebrate the writer's career.
---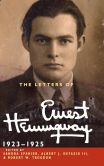 The Letters of Ernest Hemingway, Volume 2: 1923-1925
Edited by Sandra Spanier, Albert J. Defazio III, and Robert W. Trogdon
In the first volume of this momentous collection of correspondence, readers were treated to a stirring look at the Jazz Age, and as close a volume as we'll get to a Hemingway memoir. Hemingway's vigor, passions, compulsive work ethic as a writer — and after hours carousing — are all on display in this newly released second volume of letters, bringing fans up to the publication dates of Hemingway's famed collection of short stories In Our Time, and his first novel The Sun Also Rises. His fierce loyalty to friends and tutors proves an admirable insight into the man behind the legend, and the cast of characters with whom Hemingway converses is a literary goldmine, including F. Scott Fitzgerald, Sylvia Beach, John Dos Passos, and mentors Gertrude Stein and Ezra Pound.
---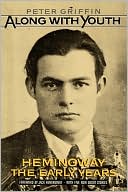 Along with Youth: Hemingway, the Early Years
By Peter Griffin
Peter Griffin dug through a mountain of then-new information provided by Hemingway's family to construct a comprehensive portrait of the author's early life, from his Illinois childhood, through his first job as a journalist in Kansas City, to his valiant service during World War I. Jack Hemingway, Ernest's son, contributes a forward as well as five of his father's previously unpublished short stories, making this the perfect companion to the Fince Vigia Edition of The Complete Short Stories of Ernest Hemingway.
---
Hemingway: A Life without Consequences
By James R. Mellow
A tribute not only to Hemingway and his outsize life, but also to the writers and artists who made Paris their headquarters during the 1920s and '30s as the modern literary age gestated, awash in alcohol and steeped in post-WWI anomie. Mellow captures the era and Hemingway's place in it with precision and gusto, mapping the complex rivalries and friendships, love affairs and professional allegiances Hemingway cultivated with his contemporaries. These are the same luminaries that filled the journals assembled into A Moveable Feast in 1964 (three years after Hemingway's death) by his widow and fourth wife, Mary.
---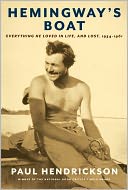 Hemingway's Boat: Everything He Loved in Life, and Lost, 1934-1961
By Paul Hendrickson
Purchased just before his career's meteoric ascent, Hemingway's boat, Pilar, likely inspired whole passages of The Old Man and the Sea and stayed with him throughout his success, three of his four marriages, and on down into his alcoholism, depression, and eventual suicide in 1961. Hemingway frequently employed his characters' relationships with their natural surrounding as metaphors for innocence threatened by the corrupting influence of human society. In Hendrickson's revealing book we get to know the Hemingway who was in love with the ocean, sailing from Key West to Cuba, with Pilar serving as inspiration and refuge along the way.
---
By Michael Reynolds
In the final volume of his biographical trilogy, Reynolds chronicles the last two decades of the writer's life — years marked by literary triumph, personal tumult, and increasing physical and psychological distress. Unable to disentangle himself from the myth of the adventurer and sportsman he had so assiduously cultivated, Hemingway grappled with paranoia and depression even as the Pulitzer and Nobel prizes cemented his literary stature. Portions of his 1940 novel, For Whom the Bell Tolls, in which Robert Jordan considers suicide to avoid capture, foreshadow Hemingway's eventual self-destruction. The tragic arc of the writer's twilight years has never been more movingly captured.