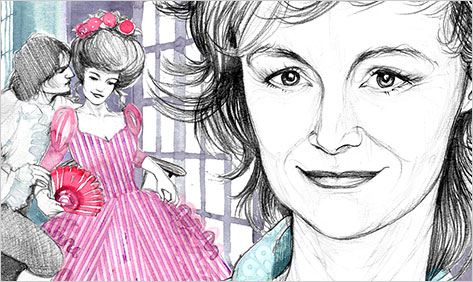 One of the most famous romances ever written begins not with the voice of the hero or heroine but that of the community: "It is a truth universally acknowledged, that a single man in possession of a good fortune must be in want of a wife" (my emphasis). In Jane Austen's Pride and Prejudice, a local community is thrown into a frenzy by the sudden addition of the austere Mr. Darcy and his friend Mr. Bingley, leading to a comedy of manners in which the neighborhood is as entertaining as the love affair. The five novels I discuss here are each rooted in similarly homogenous neighborhoods, shaken to their roots by the arrival of an outsider. Rachel Gibson's Rescue Me, for example, opens with a modern version of Austen's aphorism: "On December third, 1996, Mercedes Johanna Hollowell committed fashion suicide." Whether or not you believe that hair as flat as road kill is a sin, it's great fun to read a romance in which at least half the conflict comes from the idiosyncratic, hilarious voice of the community.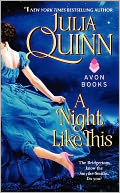 Julia Quinn's A Night Like This is set in the particular microcosm known as "Regency London," a favorite setting for historical romances. The world of high-society London, at least in its twenty-first-century reincarnation, is extremely parochial; if one reads enough Regency romance (or writes them, as I do), one gets the sense that there are only four balls and two streets in the whole of the city. Quinn has turned her version of the British aristocracy into a cozy, much-beloved community in which the Smythe-Smith girls have been giving lamentably bad music recitals for years. But Daniel Smythe-Smith, the Earl of Winstead, is something of an enigma, even to his own relatives. After being banished for a duel and living for years on the Continent, he returns home in the middle of the annual recital. But instead of greeting his family, he finds himself kissing a governess who smells "like England, of soft rain and sun-kissed meadows." Of course it turns out that the governess, Miss Anne Wynter, is rather more than a governess. A Night Like This is a charming, witty romp, a classic romance in which a wayward earl acts, in his words, like a madman, and sets the hierarchical, rigidly organized Regency world on its head.


Mercedes, the heroine of Rachel Gibson's Rescue Me — which I mentioned at the top of this essay — grew up in Lovett, Texas, the land of Aqua Net and Big Hair. She escaped Lovett years ago, becoming a real estate agent as sleek and successful as her hairstyle. The novel opens when she reluctantly comes back to town for a cousin's wedding. The weekend promises to be rocky, since it's a truth universally acknowledged in Lovett that an unmarried, thirty-three year old woman is both pitiable and desperate. Consequently, when she pulls over to help out a stranded former SEAL, Vince Haven, who's as "big as Hell and half of Texas," she asks for a favor in return: a date to the wedding. The whole town settles down to watch Sadie and Vince with as much interest as if the circus came to town. Who wouldn't need rescuing in that situation? It's hard to sum up Rescue Me: the story is scorchingly sexy but also deeply sweet. The American microcosm portrayed here is a big-hearted, hilarious America, one that loves Cheetos and white cowboy boots and doesn't waste any time thinking that sophisticated is better. The romance between Vince and Sadie is blessed and cursed by the fact that the inhabitants of Lovett have the courage of their convictions — they never hesitate to share their opinions, no matter how unwelcome they may be.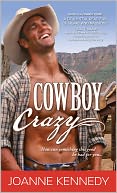 Joanne Kennedy's Cowboy Crazy is set in Two Shot, Colorado, rather than Texas, but there are distinct family resemblances when it comes to local culture. Sadie sets Lovett on its ear by coming home with a new hairdo; the heroine of Cowboy Crazy, Sarah Landon, also proudly flaunts a patina of East Coast sophistication. She returns to Two Shot only because her job demands it: as a PR consultant for Carrigan Corporation, which plans to build oil rigs on the Colorado range, Sadie is caught in a very public battle between two millionaire brothers. Lane Carrigan wants to preserve Two Shot and is infuriated by her skeptical question: "Do you really think it's worth saving?" Cowboy Crazy pairs a woman who loathes Two Shot with a man who wants only one thing: "to belong there." And, of course, everyone in Two Shot has an opinion and expresses it loudly. Lane's proposal at the end of the novel — delivered in front of an audience — sums up the attraction between big hair and its reverse: "Sometimes opposites aren't as different as they seem…. Sometimes, deep down, they belong together."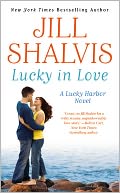 Jill Shalvis's Lucky in Love is set in Lucky Harbor, Washington, a town so small that every stranger is given a nickname. The inhabitants considers themselves to have "a God-given right to gossip and nose into people's business," but in a modern twist on Austen, Lucky Harbor entrusts its collective opinion to its Facebook page. The hero of Lucky in Love, Ty Garrison (otherwise known as "Mysterious Cute Guy") had rented a big house up on the bluffs. Mallory Quinn is a nurse whose role as town sweetheart has left her quietly despairing of ever having the heady, irresponsible sex she longs for — until Ty agrees to be her date for a charity auction. Their affair sizzles, even given that every kiss is chronicled on Facebook. Yet Mallory is not the kind of girl who can stop herself from falling in love, and an adrenaline-junkie with a case of PTSD is a poor candidate for small town life. Lucky Harbor is such a pervasive presence in Lucky in Love that the line following Ty's proposal — "You fulfill me, like no job or no person ever has. You made me whole"—is a sniffle from his audience. Shalvis lends all this her trademark sense of spicy fun: it's impossible not to "Like" this perfect beach read.


Francis Ray's When Morning Comes rings a few changes on this theme, in that it's set not in a small town but in the close-knit community of a hospital. A Texas Hospital has just lured a new neurosurgeon to their faculty, Dr. Cade Mathis. Cade lives up to neurosurgeons' arrogant reputation; he's a veritable Mr. Darcy, exhibiting an unrelenting attitude of superiority. Sabrina Thomas, a patient advocate at the hospital, promptly begins battling his unfeeling attitude toward his patients. And then she decides that he's worth rescuing. With the entire hospital watching, Sabrina sets out to woo Cade, sending presents to his office and changing patient consultations into flirtations. When Morning Comes pits the ultimate hospital alpha, the neurosurgeon who drives a Lamborghini, against a big-hearted social worker…and guess who wins? As with all the novels in this column, Ray's story is about love but also about reintegration, about the ways in which a tight-knit community, whether its boundaries are hospital walls or city limits, can be wooed, and won.
---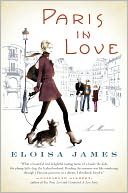 Eloisa James' new memoir, Paris in Love, is out now!
Her new romance The Ugly Duchess will be available later this summer: you can pre-order now!
You can check out Eloisa's past columns in the Archives, and if you'd like to get her reaction to romances as she reads them, follow her on Facebook or Twitter.
For sneak peeks at all of Eloisa's romances, please visit her web site at www.eloisajames.com.