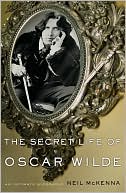 Oscar Wilde's Lady Windermere's Fan opened on this day in 1892. This was the first of Wilde's plays to find popular and commercial success, though Wilde's personality had been playing on the international stage for some time — so long that the theater reviewer for the London Times left the premiere surfeited:
It is amusing at first to hear that "nothing is so unbecoming in a woman as a Nonconformist conscience," that "scandal is gossip made tedious by morality," that "there is nothing like the devotion of a married woman — a thing no married man knows anything about," and other adaptations of the maxims of La Rochefoucauld and Talleyrand. But the strain becomes fatiguing when it is discovered, as it very soon is, that all the characters talk alike…. In order to obtain his dramatis personae, Mr. Wilde seems to have multiplied himself by a process of fission, such as is seen among the lower organisms….
Henry James attended the February 20th opening, and in a letter of February 23rd gave these impressions of both Fan and fans:
There is of course absolutely no characterization and all the people talk equally strained Oscar…. There is so much drollery — that is "cheeky" paradoxical wit of dialogue, and the pit and gallery are so pleased at finding themselves clever enough to "catch on" to four or five of the ingenious — too ingenious — mots in the dozen, that it makes them feel quite décadent and raffiné and they enjoy the sensation as a change from the stodgy. Moreover they think they are hearing the talk of the grand monde (poor old grand monde), and altogether feel privileged and modern.
The play's premiere also marks the debut of Wilde's green carnation. In The Secret Life of Oscar Wilde (2005), Neil McKenna describes how Wilde borrowed the badge of the Parisian "Uranians" — the term then in use among the homosexual community — as an opening night provocation. The play itself turned upon the main character's secret sexual life; by arranging for a dozen of his homosexual friends and lovers to attend the opening adorned with green carnations, says McKenna, the opening night audience "constituted an emotional and sexual autobiography for Oscar." As he was mocked earlier for his aesthetic sunflowers and lilies, so the new flower marked Wilde as a homophobic target. Two years later, the anonymously published autobiographical novel The Green Carnation scandalized Britain with its vivid depiction of the relationship between Wilde and Lord Alfred Douglas; a year after that, the book was admitted as evidence at Wilde's trial.
---
Daybook is contributed by Steve King, who teaches in the English Department of Memorial University in St. John's, Newfoundland. His literary daybook began as a radio series syndicated nationally in Canada. He can be found online at todayinliterature.com.