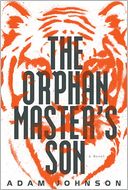 In the wake of the North Korean dictator Kim Jong-Il's death, suggestions for reading about North Korea have been circulating via Twitter, alongside buzz about Adam Johnson's forthcoming novel The Orphan Master's Son, which follows a boy from life in a labor camp to work as a professional kidnapper for the regime.
Earlier this year the BNR featured a Five Books list of informative titles about Korea — North and South — led by Barbara Demick's penetrating study Nothing to Envy: Ordinary Lives in North Korea.
The full list of suggestions follows.
Nothing to Envy:
Ordinary Lives in North Korea
By Barbara Demick
Demick, the Beijing-based correspondent for the Los Angeles Times, gets an illuminating perspective on everyday life in North Korea—from salaries that go unpaid to stacks of corpses—by talking with six escapees from its closed society. She's taken home the Overseas Press Club's award for human rights reporting for her efforts.
---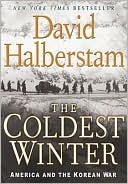 The Coldest Winter:
America and the Korean War
By David Halberstam
Mao, MacArthur, Eisenhower, and Truman are just a few of the figures whose personalities come to life in David Halberstam's soaring account of the Korean War—in many ways a devastating local consequence of a global struggle. From his analysis of the strategic and tactical maneuvers to his portraiture of the men who fought and died in a conflict whose nature few understood, the author of The Best and the Brightest creates a mournful epic, grippingly readable and highly informative.
---
The Two Koreas:
A Contemporary History
By Don Oberdorfer
Oberdorfer, who wrote for the Washington Post for a quarter century and served on its Asia beat, first went to Korea in 1958 as an Army lieutenant. Here, he writes the definitive history of contemporary Korea with analysis of policy, critiques of leaders, and in-depth studies of the region's culture.
---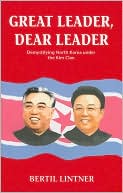 Great Leader, Dear Leader:
Demystifying North Korea Under The Kim Clan
By Bertil Lintner
Kim Il-Sung and Kim Jong-Il have been the men behind the curtain of the Democratic People's Republic of Korea (otherwise known as North Korea) since its founding in 1948. Lintner's goal in this eye-opening book is to make the family's poorly-understood personalities fully alive for readers, the better to show how this family has literally molded the country they have ruled for half a century.
---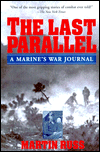 The Last Parallel:
A Marine's War Journal
By Martin Russ
Called one of the best accounts of combat ever, The Last Parallel derives its great power from combat veteran Russ's vivid descriptions of the many bloody battles he and his fellow Marines took part in during the waning days of the ill-starred conflict, as well as the author's sensitive response to the everyday devastation around him.