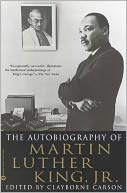 Remembering and celebrating voices raised in protest.
---
By John Lewis
Georgia congressman John Lewis's contributions to the struggle for American civil rights are fittingly retold in comic book form – a genre that traditionally highlights superheroes fighting for the common good, often spurned by the very society they use their powers to uplift. The first of a planned series, March details Lewis' civic battles, from the lunch counters of Greensboro to the pivotal 1965 marches from Selma to Montgomery, with evocative illustrations by comics vet Nate Powell.
Read the full review by Barbara Spindel.
---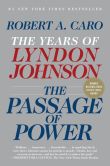 The Passage of Power: The Years of Lyndon Johnson
By Robert A. Caro
Lyndon Johnson's ascent to the presidency in the wake of John F. Kennedy's assassination was a decidedly monumental event, one that threatens to overshadow the LBJ's considerable achievements in the province of equality. Not so in The Passage of Power, the penultimate volume in biographer Robert A. Caro's The Years of Lyndon Johnson. Caro vividly and comprehensively recounts the groundbreaking civil rights legislation that Johnson fought for, both as second – and first – in-command.
Read our interview with Robert A. Caro.
---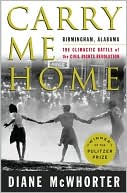 Carry Me Home: Birmingham, Alabama: The Climactic Battle of the Civil Rights Revolution
By Diane McWhorter
The Civil Rights Movement reached a crescendo in 1963, as marchers braved fire hoses, police dogs, vitriol, and violence to demonstrate against segregation in Birmingham, Alabama. The Ku Klux Klan retaliated by bombing the Sixteenth Street Baptist Church, killing four young girls in the process. The reaction transformed the nascent movement into a national cause and led to the landmark Civil Rights Act of 1964. McWhorter, born in Birmingham, won the Pulitzer Prize for her insider's perspective on the conflict, which features interviews with everyone from black activists to former Klansmen.
---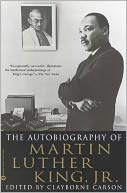 The Autobiography of Martin Luther King, Jr.
Edited by Clayborne Carson
In fact, Martin Luther King, Jr. never wrote an official autobiography. But Stanford University historian Clayborne Carson, Director of the Martin Luther King, Jr., Research and Education Institute, was granted unprecedented access to MLK's unpublished papers by the late Coretta Scott King in 1985. He artfully compiles King's words into this volume, capturing both the major Civil Rights milestones of the time and the everyday events that helped shape its brilliant, charismatic, and complex leader.
---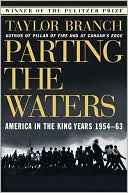 Parting the Waters: America in the King Years 1954-1963
By Taylor Branch
The Civil Rights Movement was in many ways a grass-roots response to decades of oppression. But it was also the outcome of carefully orchestrated political actions and behind-the-scenes negotiations between leaders who collaborated — and sometimes competed. Branch's magnificent three-part series, which begins with Parting the Waters, renders the epic story of the movement's march to legal triumph.