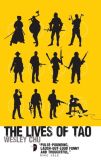 In today's attention economy, getting noticed is the first and most essential step to success. Literature, however lofty, is not immune to this rule. As many commentators have noted, the only thing worse than being pirated or lambasted is to be utterly ignored.

With that principle in mind, responsible critics should always be on the lookout for good books flying below the "what's hot" cultural radar. Worthy books that don't receive their share of coverage in a review ecosystem with too few slots and a bias toward preordained bestsellers.

So here are four fine novels and a knockout story collection, arrayed alphabetically by author, that appeared in 2013 but might very well have slipped your notice.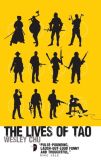 Any debut novel is usually a case of spitting into the wind — or, just maybe, casting your bread upon the waters. Without an established audience in place, first-time authors have to hope for resonant word of mouth and a receptive reviewer or three. Of course, it helps if the book is as good as Wesley Chu's The Lives of Tao. Reinvigorating the old premise of space parasites among us, Chu creates an engaging cast of human characters centered around hapless, ineffectual, and self-pitying IT guy Roen Tan. Of a sudden, symbiotically inhabited by one of the numinous Quasing entities, an immortal creature named Tao, and enlisted in an eternal conflict among Quasing factions, Roen Tan goes from Comic Book Guy proportions to warrior stature, in a manner that's believable, exciting, and fun. Chu balances the interplay of cosmic forces with mundane human concerns like lust, pride, rivalry, and ambition to produce a novel with one foot on the ground and one in the stars.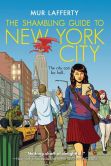 Another writer stepping onto the novelist stage for the first time, Mur Lafferty proves herself fluent, funny, and fast-paced right out of the gate. Her The Shambling Guide to New York City is urban fantasy done right, old school yet hip. No clichés about werewolves versus vampires or sexy bounty hunters, just deft comedic naturalism mashed up with classic yet fresh occultism, a mythology as rigorously underpinned as any science fiction. Zoë Norris is a bright and competent young woman adrift in the Big Apple, looking for a job. She stumbles on an ad from Underground Publishing, producer of tourist guides, then interviews with mysterious CEO Phillip Rand and is reluctantly hired. Turns out Underground is a "coterie" firm, otherwise staffed by psychopomps, water sprites, and incubi, catering to the denizens of the hidden otherworldly society in NYC and elsewhere. After some brief vacillation and misgivings, Zoë dives gamely in, encountering dead boyfriends and stranger perils. The resulting romp is as if Christopher Moore rewrote China Miéville's The City & the City.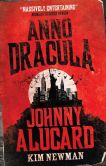 Kim Newman is a master of pop culture, a savant who can spin the enjoyable ephemeral aspects of movies, music, and literature into imaginative gold. His Anno Dracula series remains perhaps the most stunning work he's done along these lines, and the saga now receives a long-overdue entry with Johnny Alucard, a volume whose appearance could easily go unnoticed due to the long gap since the prior volume. The series premise is simple: the events recounted in Stoker's Dracula are factual so far as Newman's continuum is concerned, and they exfoliate beyond that narrative. The present volume covers the 1970s through the 1990s. Dracula himself is dead, but his young protégé Johnny Alucard is cutting a swath through Hollywood, Club 54, Andy Warhol's Factory, and other trendy venues. With a blend of journalistic fidelity and bravura invention, Newman fleshes out his alternate history into a fevered fantasia of money, drugs, cinema, and bloodsucking. If you ever wanted to see Orson Welles cavorting in a drained swimming pool with three vampire babes, now's your chance, as Newman deploys more eyekicks than Alan Moore has beard hairs.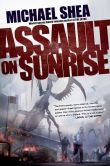 Despite having garnered a few awards, Michael Shea is an author whose byline has never attained due prominence. His relative sparsity of novels goes partway toward explaining the disparity between his talent and his lack of recognition. But perhaps Assault on Sunrise might start to remedy that. The second book in a trilogy, it stands firmly on its own merits. Set not far in the dystopian future, the story posits a Hollywood gone mad, more or less in the business of producing legal snuff films. Engineered monsters are unleashed on civilian "extras," desperate underprivileged volunteers, and the carnage is filmed and edited into bloody spectacles. The town of Sunrise, home to some retired extras who have survived and cashed out, falls prey to the machinations of a megalomaniacal auteur. The resulting satirical thriller is a mix of Straw Dogs (for the attack on domesticity) with The Blob and Invasion of the Body Snatchers. Shea's precise and breathing language, both concrete and figurative, is as marvelously machined as his killer creatures.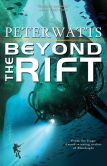 Canadian author Peter Watts is a biologist by training and a visionary by inclination. His novels are hard-edged yet coolly psychedelic extrapolations of our gene-modded future. Possessing the stern moral acuity of James Tiptree, he also exhibits the intellectual zest of Arthur C. Clarke. His afterword to his new story collection, Beyond the Rift, is one of the best essays in recent memory about the nature of the kind of science fiction that mates these qualities. Watts is expert at inhabiting the mind of the Other, whether it's a Cambellian shape-shifting alien in "The Things," a future soldier high on techno Rapture in "A Word for Heathens," or a deep-sea dweller with mysterious origins in "Home." His killer opening sentences ("First Contact was supposed to solve everything"; "Wescott was glad when it finally stopped breathing") are rabbit holes to strange futures.
---

Paul Di Filippo's column The Speculator appears monthly in the Barnes & Noble Review. He is the author of several acclaimed novels and story collections, including Fractal Paisleys, Little Doors, Neutrino Drag, and Fuzzy Dice.