A cultivated patch of fertile plots and well-tended prose.
---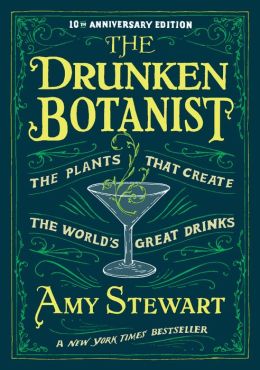 The Drunken Botanist
By Amy Stewart
Knowledge of one's garden makes any happy hour that much happier. Enter Amy Stewart, author and biologist with a knack for mixology and a wealth of historical insights into the history of cocktails and the plants from which they derive. Sake began with a grain of rice. Scotch emerged from barley, tequila from agave, rum from sugarcane, bourbon from corn. Of all the extraordinary and obscure plants that have been fermented and distilled, a few are dangerous, some are downright bizarre, and one is as ancient as dinosaurs — but each represents a unique cultural contribution to our global drinking traditions and our history.
---

American Grown: The Story of the White House Garden and Gardens Across America
By Michelle Obama
A book born from the First Lady's planting of her own kitchen garden in 2009, American Grown proves a multifaceted conversation-starter about the satisfactions of growing one's own food, as well an inquiry into good health and nutrition worldwide, citing instances of gardening as community outreach through the United States. Despite an address at 1600 Pennsylvania Avenue, Obama proves a humble and determined guide, walking readers through her own botanical trials and errors — and unique recipes — with an admirable ardor for all things arbor.
---
By Page Dickey
Celebrated gardener Page Dickey has spent thirty years cultivating a plot covering as many acres, now known as Duck Hill. Hovering between a memoir and an artist's detailed record of her life's masterwork, her new book introduces readers to her garden's residents (Pennisetum and an "old-lady pink" Viburnum, dogwood and feverfew) as if they were citizens of a fairy nation. Our reviewer, Peter Lewis, writes, "She loves her garden as if it were a child — with joy, distress, responsibility, guilt — which is the most beautiful thing of all." (Click here to read Lewis's review.)
---
By Beverley Nichols
"I bought my cottage by sending a wireless to Timbuctoo from the Mauretania, at midnight, with a fierce storm lashing the decks." So begins this most enjoyable and stylish record of one man's garden. Nichols's 1932 memoir of a cottage in the British countryside and its attendant flora has lost none of its droll appeal.
---

Gardens for a Beautiful America, 1895-1935
By Sam Watters
Published in collaboration with the Library of Congress, this collection of 250 dazzling colored photographs of American gardens by Frances Benjamin Johnston showcases images that haven't been seen since 1940. As Gilded Age industrialism took its toll on America's natural landscapes, moneyed society women turned to Johnston to teach them how to green their estates. These images, first used as lantern slides in her lectures, are vintage windows onto a verdant world.
---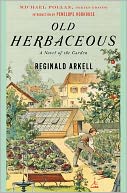 Old Herbaceous: A Novel of the Garden
By Reginald Arkell
Rather than stop at just five books, we had to stretch a point to include this novel of the garden — can you think of another? Combining the jollity of Wodehouse and the pleasures of a country house tour, Arkell's 1950 tale chronicles Bert Pinnegar's eight decades in an English manor house garden, from his youth as a flower-loving orphan to his old age as an estimable master of the plots. Sheer delight and the lone fiction entry in the Modern Library Gardening series edited by Michael Pollan.