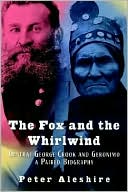 The Apache chief Geronimo surrendered for the final time on this day in 1886, effectively ending the Indian Wars fought on various fronts throughout the Southwest over the previous half century. With his fugitive band reduced to eighteen warriors, and with 5,000 soldiers pursuing them across the mountains of Arizona and Mexico, Geronimo saw no option but to accept his fate as described by General Nelson Miles, the officer sent to capture him:
Miles said that the president had sent him to make peace with Geronimo, and that all his past crimes would be wiped clean — smooth as the sand beneath his palm. They would be taken to a reservation in Florida, with lots of trees, and lots of game, and lots of good land for growing things, where they would be reunited with their families. Miles promised they would have horses, and wagons, and cattle, and plows — everything that they would need to live in the beautiful land to which they would be sent.

And so it was agreed, because Miles talked so friendly, where Gray Fox had talked so ugly.
The excerpt above is from The Fox and the Whirlwind (2000), Peter Aleshire's "paired biography" of Geronimo and General George Crook — the "Gray Fox" who had captured and lost Geronimo three times over during the previous four years. In April 1886, in response to criticism from both the public and his superiors, Crook reluctantly requested a transfer to a new post; but even without its climactic moment, the relationship that developed between Geronimo and Crook, says Aleshire, was a tragedy of star-crossed, Shakespearean proportion:
Geronimo, an Apache war shaman, made a religion of revenge and fought on long past hope and reason so that he ultimately became both the whites' most hated foe and a romanticized symbol of Indian resistance. Crook, the nation's most successful fighter, combined a paradoxical sympathy with a relentless antipathy. He became both the Apaches' best friend and their worst enemy. He labored all of his life to destroy the cultures and warriors he admired in the service of the men and the system that ultimately disregarded and disrespected him.
The systematic disregard and disrespect that chafed Crook killed Geronimo. After twenty-three years of disillusioned confinement on reservations in Florida and Oklahoma, he died after a drunken fall from his horse.
---
Daybook is contributed by Steve King, who teaches in the English Department of Memorial University in St. John's, Newfoundland. His literary daybook began as a radio series syndicated nationally in Canada. He can be found online at todayinliterature.com.